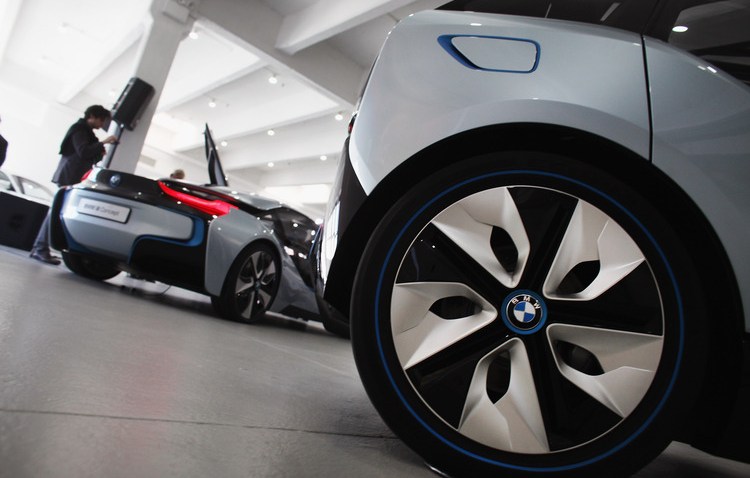 In 2006, a bunch of big Hollywood players teamed up and made a documentary called "Who Killed The Electric Car?" Many suspects were fingered in that movie (car companies, the government, and consumers themselves), but local nonprofit car-sharing organization I-GO is offering a nice coda to the film by perhaps helping to save it.
In a press release on its website, the company has announced it will launch "a $2.5 million electric vehicle project that will add 36 all-electric vehicles to its fleet and 18 solar charging stations providing clean power to its cars."
The release goes on to claim that this will give I-GO "the largest electric vehicle fleet in the Midwest, and it will use more solar power to charge electric vehicles than anywhere else in the country." To back that up, it has also announced the following solar canopies that can be used as charging stations:
JEWEL-OSCO at 5516 N. Clark
JEWEL-OSCO at 5343 N. Broadway
JEWEL-OSCO at 101 W. 87th Street
JEWEL-OSCO at 438 W. Madison, Oak Park
City of Evanston Municipal Lot #3 at 1702 Chicago Avenue
City of Evanston Municipal Lot #4 at 2122 Central Street
City of Evanston Municipal Lot #32 at 825 Hinman Avenue
Village of Oak Park lot in the 1100 block of North Boulevard, between Marion and Forest
Village of Oak Park Village Hall at 123 Madison
Uncommon Ground at 1401 West Devon
Illinois Institute of Technology at 3201 S. State Street
Is it possible that someday Chicago's electric-car friendliness will help people forget we were once the hog-butcher capital of the world?
The full release is here.
David Wolinsky is a freelance writer and a lifelong Chicagoan. In addition to currently serving as an interviewer-writer for Adult Swim, he's also a columnist for EGM. He was the Chicago city editor for The Onion A.V. Club where he provided in-depth daily coverage of this city's bustling arts/entertainment scene for half a decade. When not playing video games for work he's thinking of dashing out to Chicago Diner, Pizano's, or Yummy Yummy. His first career aspirations were to be a game-show host.