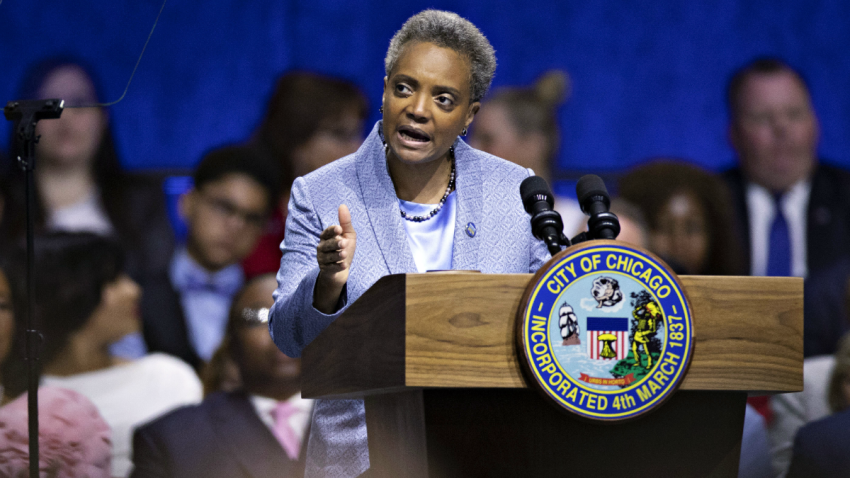 Note: Lightfoot's speech will be broadcast live on NBC 5 and Telemundo Chicago - and on both stations' digital platforms, including the video player above - beginning at 6 p.m. CST Thursday.
Chicago Mayor Lori Lightfoot is set to deliver a "state of the city" address Thursday evening, and the event will be carried live on NBC 5.
The speech is set to begin at 6 p.m. CST and will be aired and streamed on NBC 5 and in the NBC Chicago app.
In her speech, Lightfoot is expected to paint a clearer picture of Chicago's finances as the city faces a massive budget deficit.
"With the City facing financial challenges this year, it is crucial that we have an open and honest conversation with residents from across the city, as well as with departments, city leaders and other stakeholders to develop solutions that will make our government stronger and work more efficiently for all of our neighborhoods," Lightfoot said in a statement announcing the address, as well as four budget town hall meetings across Chicago in September.
Lightfoot's speech comes a little over a week after she imposed a hiring freeze across city government until further notice due to the looming budget deficit, according to a memo from the city's budget director to all commissioners and department heads.
"As the City faces significant financial challenges in 2020 and beyond, we are exercising prudent measures and a careful review of all city department budgets so that we can identify ways to maximize operational efficiency, while continuing to provide the highest quality services to protect residents and neighborhoods," city budget director Susie Park said in a statement on the freeze.
The freeze "will allow the Budget Office to take a hard look at our programs, services and operational needs to determine our spending priorities for 2020," Park continued, adding, "With Chicago facing one of the largest budgetary gaps in recent history, these measures are just one part of a broader approach we must take to restore our finances and put Chicago on a path to a stronger, more secure future."