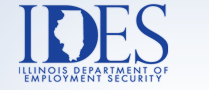 Over the holidays we reported on how the Illinois Department of Veterans' Affairs had been making great inroads towards finding veterans work.
Well, now comes the other end of the equation: a reminder of why you, as an employer, you should take advantage of Veterans.
The Illinois Department of Employment Security announced Tuesday that the Work Opportunity Tax Credit program had a rather impressive year last year -- you know, 2011, when the economy was doing lousy and most people were losing their jobs? Well, IDES has unveiled that:
More than 27,000 individuals were hired under the WOTC program in 2011. Tax incentives range from $2,400 in one year to $9,600 over two years, depending on the new hire.
Oh, and those tax incentives totaled $67 last year, which represent savings that will be entered in federal tax returns in 2012. Anyway, if that isn't reason enough to take advantage, here's a rundown of the sorts of people the program is meant to help. Again, from IDES:
"Needy Families; qualified military veterans; qualified ex-felons; a designated community resident who lives in a renewal zone; vocational rehabilitation referrals with a physical or mental impairment and who have received vocational or employment training; summer youth employees; qualified food stamp recipient; and a qualified supplemental security income beneficiary."
Wanna apply? Hop on over to IDES' WOTC application page.
David Wolinsky is a freelance writer and a lifelong Chicagoan. In addition to currently serving as an interviewer-writer for Adult Swim, he's also a columnist for EGM. He was the Chicago city editor for The Onion A.V. Club where he provided in-depth daily coverage of this city's bustling arts/entertainment scene for half a decade. When not playing video games for work he's thinking of dashing out to Chicago Diner, Pizano's, or Yummy Yummy. His first career aspirations were to be a game-show host.