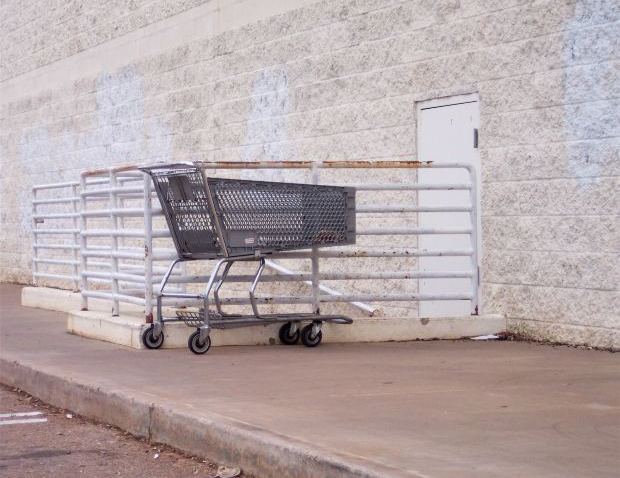 Once doggyloot built out its shopping cart feature in September 2012, we quickly realized we had to do something to solve the problem of shopping cart abandonment. Customers often enthusiastically filled up their carts and then thought, "I'll come back later." Then they wander off and forget they were in the middle of spoiling their pups. A couple hundred dog lovers were abandoning their shopping carts each day, so we knew we needed a solution to remedy the loss of all those sales.
After some research on different methods and services for recovering abandoned shopping carts, we decided to use Klaviyo, an intelligent email service for ecommerce sites. Our goal was to showcase the products customers had left behind in their carts, provide an easy way for them to return to it, and encourage additional related purchases. With this in mind, we created the email below:
Using this technology, we were able to specify which cart-abandoners would receive this message and when, letting us manage hands-on how frequently we wanted to be in our subscribers' inboxes. Our team elected to reach back out to customers one hour after they had begun (but not completed) checkout. We also chose to exclude certain groups from a reminder email -- for example, we don't send abandoned-cart emails to customers who have purchased in the past day or continued to update their carts in the meantime.
Because of the email's doggyloot branding, clear call to action, carefully considered links and personalization, our abandoned cart recovery campaign has been very successful so far.
We have sent out over 20,000 abandoned cart emails so far; here are the results:
• 34 percent opened the email
• 12 percent clicked through, and many made multiple clicks
• 16 percent of email recipients made a purchase
Many potential purchasers abandon their carts because they forgot they were shopping or want more time to consider whether or not to make a purchase. A simple reminder like our emails can remind customers what they're missing out on and give them the nudge they need to go back and complete the checkout process.
Jeff Eckerling is an experienced e-commerce executive and entrepreneur. He joined doggyloot as the CEO in May 2012. Before joining doggyloot, Eckerling was the CEO and co-founder of BonVoyou, a flash-sale travel site acquired by HauteLook (acquired by Nordstrom). Prior to BonVoyou, Eckerling was part of the pre-launch team at Orbitz and spend nine years in a variety of managerial roles.