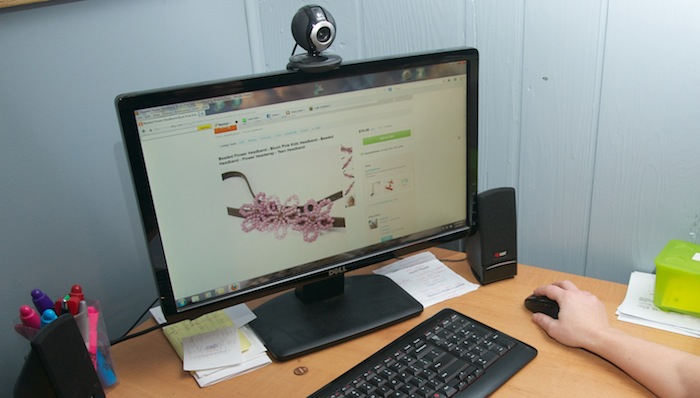 Did you know the average person receives 100 emails a day? For small business owners that rely on email as their primary marketing tool, this fact underscores the importance of following the basics of email marketing etiquette and creating great content.
If you want to break through that mass of emails and increase your readership, take a closer look at the following seven principles of creating a great newsletter.
Always ask permission before emailing a new contact. As you're asking, be clear about the type of content they'll receive, how often they'll hear from you and the benefits of becoming a subscriber. You may also want to point them to back issues of your newsletter. This way, they'll know what to expect and will look forward to receiving your email.
Customize your messages. Yes, your customers have your business in common but as individuals they likely have varying interests. For this reason, segment your contact list and develop content specific to the needs of these different groups. When you do this, you'll see a rise in response rates and in the amount of email forwards and social shares.
Don't shy away from feedback. Always ask for constructive feedback so you're constantly improving the content and can head off any possible drops in readership.
Review the analytics. Along with getting anecdotal feedback, you also want to be looking at who is reading your email and which articles were most popular so you can do more of what works and less of what doesn't.
Use the power of visual storytelling. Since readers are naturally drawn to images, bring your content to life by including video, pictures, and infographics, for example.
Make sure your content is focused on informing and entertaining your customers as opposed to being too heavily skewed toward offers and sales.
Post snippets from your latest newsletter on social media sites, but avoid reposting the same message. Instead, mix up the wording to reflect the tone of the social media platform noting the differences between Twitter, LinkedIn and Facebook. This ensures your messages are authentic. It will also inspire your fans, followers and subscribers to share them.
When you keep these seven fundamentals top of mind, your customers will look forward to hearing from you and you'll see why email is still the most cost effective marketing tool.
Steve Robinson is Constant Contact's small business expert in Illinois and Wisconsin. A knowledgeable marketing expert with 30 years of experience, Steve has helped thousands of small businesses, associations, and nonprofits develop and implement effective email marketing, social media and online survey strategies. A popular speaker and educator, Steve gives small businesses and nonprofits the tools, techniques, and strategies they need to grow and expand their business and to maximize the power of relationship marketing. Steve's experience in small business ownership, business development, sales, and fundraising help associations, small businesses and nonprofits achieve success.