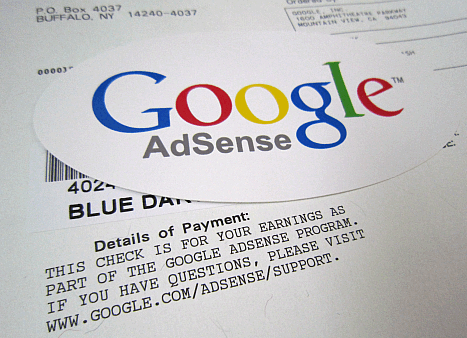 Even though the Internet has been around for seemingly as long as people can remember now, there's still a fair amount of ignorance about how to use it for the most lucrative gains.

No, not in a "Should I sell my dusty old clown lamp on eBay?" sort of way, but how to make an impact on YouTube or how to make your blog earn some extra cash.
Most people know about Google AdSense -- the search giant's way of helping users automatically target their audience with relevant ads -- but that's just one of many options.

A new post by digital marketing agency Smart Boy Designs lays out common mistakes people make or options they might overlook in trying to make their blog profitable. And before you snuff at it, running a blog can be a business nowadays.
AdSense is far from the only way to go. Smart Boy breaks down alternatives like affiliate marketing, newsletters, pay-per-click ads and a few others, along with a breakdown of how much you could stand to make.

If you're particularly hooked by author Murray Newlands' line of thinking, he's also hosting a webinar about this topic on Jan. 27. If you didn't snag a spot, the information already posted is still handy.

David Wolinsky is a freelance writer and a lifelong Chicagoan. In addition to currently serving as an interviewer-writer for Adult Swim, he's also a columnist for EGM. He was the Chicago city editor for The Onion A.V. Club where he provided in-depth daily coverage of this city's bustling arts/entertainment scene for half a decade. When not playing video games for work he's thinking of dashing out to Chicago Diner, Pizano's, or Yummy Yummy. His first career aspirations were to be a game-show host.