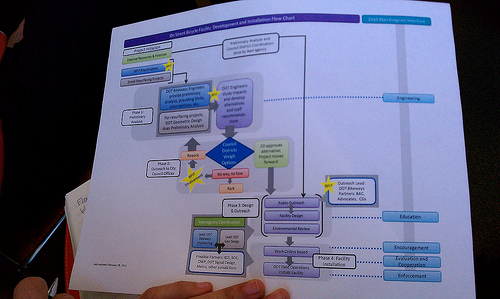 Every brand dreams of tapping into sales at every major department store and specialty store they can. But getting there isn't as easy as dreaming about it. While we can't control luck, there are a few things we can do to maximize opportunities in distribution:
1. Know and believe in your own product. Let's face it, if you're not behind it, who else will be? The easiest way to sell your product is through your own enthusiasm, which helps your customer relate to your product.
2. Look to professionals for help. Showrooms and experienced sales representatives can make a world of difference. Both categories can use their existing networks to harness new channels of distribution on a commission basis for your brand.
3. Leverage your press. What good is press if it doesn't equate to sales? Use your existing press to encourage sales.
4. Know your end consumer. A brand should always know who their end consumer is. In fact, there are many ways to work with your end consumer in a retail atmosphere. Investigate into trunk shows and e-commerce as additional channels of distribution.
5. Have your financial house in order. Having a variety of sales avenues necessitates floating a certain amount of capital for production and overhead. In addition, different retailers will have different payment terms. This can get tricky so being super organized is a major plus.
In addition to the above, I would also suggest speaking to as many entrepreneurs that have experience in wholesale distribution. Learning from another's experience can be invaluable and guide you in the right direction to successful sales!
Christina Fan is a Chicago-based designer living in Wicker Park. Her aesthetic contains timeless references of history, fine art, literature with a mix of contemporary culture. You can see her work at cfan-designs.com.