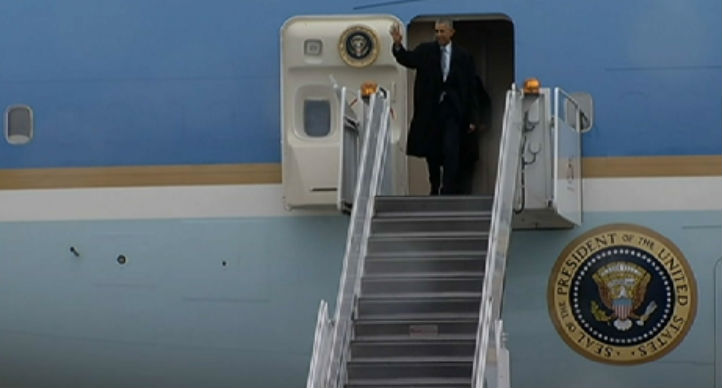 President Barack Obama arrived in Chicago Tuesday afternoon and is scheduled to make several stops in the city, which could impact traffic in certain areas.
Obama arrived at O'Hare International Airport on Air Force One around 1 p.m. and traveled to McCormick Place to addresss the International Association of Chiefs of Police at 2:15 p.m.
He is also expected to attend two fundraising in the city during his visit, one for the Democratic Senatorial Campagin Committee and one for the Democratic National Committee.
Around 3 p.m., he is scheduled to be at the Powers Reviews Headquarters at 180 N. LaSalle St. And just before 5:30 p.m. he will be at the Public Hotel, located at 1301 N. State St.
Though there has been no official word on what Obama plans to do after the fundraisers, many have speculated that he will attend the Chicago Bulls game at the United Center. This comes after tight security was reported at the venue earlier Tuesday morning.
Obama will spend the night in Chicago and leave from O'Hare at 9:40 a.m. Wednesday. He was initially scheduled to leave the city at 11:50 a.m., but that time was changed Tuesday evening.