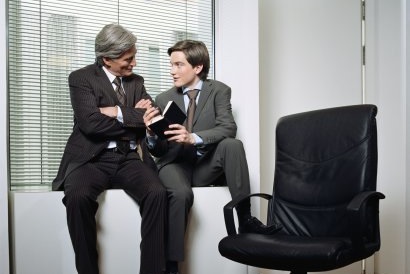 I've done pieces before for Inc. Well about how advisers (sometimes) ruin startups, but that doesn't necessarily mean you have forgo or gloss over that option completely. On Monday, the Better Business Bureau sent out a link to this article, which, while originating from Australia – which is quite a way's away from Chicago, at last check – is plenty applicable in case you're considering it. And just because some advisers might be a waste of your time doesn't mean all of them are.
Anyway, the Sydney Morning Herald, in a Q&A segment, touches on how to find someone within your means that will also help you grow:
Having an adviser doesn't always mean having the most expensive, well-known expert. It's about having someone with expertise who can look at your business with a clear, unemotional head. That person can be a professional, a friend or even your partner - just so long as it's someone who has business management experience and will kick you in the pants when you need it.

But what if you don't want to tap your friend or partner for an adviser? Well, lurking on Built in Chicago, pinging SCORE Chicago and even reaching out for a sympathetic ear from an 1871 member might be a worthy start. On the other hand, if you don't know someone who knows someone, what are you doing running your own business?
David Wolinsky is a freelance writer and a lifelong Chicagoan. In addition to currently serving as an interviewer-writer for Adult Swim, he's also a comedy-writing instructor for Second City. He was the Chicago city editor for The Onion A.V. Club where he provided in-depth daily coverage of this city's bustling arts/entertainment scene for half a decade. When not playing video games for work he's thinking of dashing out to Chicago Diner, Pizano's, or Yummy Yummy. His first career aspirations were to be a game-show host.