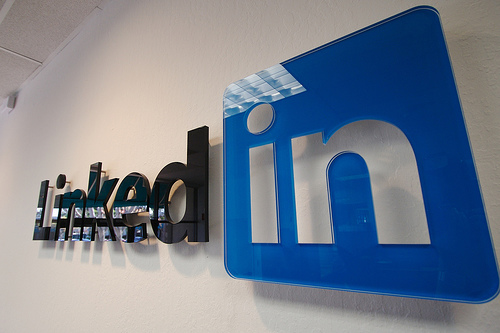 Has this ever happened to you: You log in to your LinkedIn account, check your inbox and see that you have received an invitation to connect with someone you don't know? Or, better yet, someone invites you as a friend, colleague, classmate, or claiming to have done business with you (when you know that's not true). Another LinkedIn invitation declares you are a person that the sender trusts.
To confound the issue, you have received the default, standardized greeting provided by LinkedIn. No personalization. No trust. No rapport. I mean, come on. The nerve of these people! Reaching out to you … on a social networking site? That kind of thing should be outlawed. Someone ought to develop a personal protocol for handling these approaches.
I volunteer.
But first, let's take a step back and list the reasons why strangers access you on LinkedIn and why they would have the audacity to send you an invitation to connect:
Curiosity
They have heard about you and are genuinely interested in finding out more about you and your company. They have determined you're someone they'd like to know.
Research
This is curiosity with purpose. These folks wish to learn about how synergies perceived in your service offerings can merge into potential opportunities and outcomes that can serve the greater good. They wish to connect with you.
Competitive Intelligence
It's fair to assume that we're also accessed by our competitors who wish to keep tabs on our activities and follow our updates. Also known as professional stalking, this process is most often carried out by LinkedIn users who have set their visibility settings to "Anonymous Linkedin User." Connecting would sure make it easier for them to do their homework on you. (Reciprocally, you may wish to connect with competitors for similar reasons.)
LinkedIn's Suggestion
There are many internal mechanisms that can elicit a click to your LinkedIn profile. On the upper right-hand side of your home page, you will see a dedicated section: "people you may know." These are people who LinkedIn has determined via its algorithms to be suitable connections for you. LinkedIn shuffles the deck here, always providing a steady flow of users based on your frequency in common networks. Perhaps you have come up on this sender's deck, thus prompting the invitation.
Accident
Sometimes the mouse has a mind of its own, or someone might wind up clicking on your LinkedIn profile URL by mistake. It happens to the best of us. I have experienced this on both ends and it has led to business.
When you receive an invitation to connect on LinkedIn from someone you've never met or spoken with, before sitting down and composing a venomous, adrenaline-charged response, ask yourself the following question: why might it be a good idea to connect with this individual? Don't get down on people who are saying that they are your friend, colleague, classmate, or business partner. Through limited choices, this has become convention on LinkedIn.

The Fine Art of Vetting
The first step in determining whether to bring someone you've never met into your network is to appraise their worthiness -- that is, review the individual's LinkedIn profile. If this person has a photo that conveys positive energy, works in a target or related market, and has robust, extraordinary content through which you can perceive synergy or potential opportunities, perhaps connecting is in order. There will be people who, ostensibly through their LinkedIn profiles, present as valuable professional connections for you.
Develop a checklist in line with your personal rules of engagement and determine if this person is:
A decision-maker or economic buyer for my product or service
An employee of a company that you would like to do business with
Well-connected and can make quality introductions on your behalf
Someone you can mentor or help professionally
Choose to Accept
If this person satisfies one or more of the above criteria, they may well be worth taking on as a LinkedIn connection. Once you have accepted the invitation, LinkedIn will allow you to send a message right away. Do thank him or her for inviting you and see how your new first degree connection can be advanced toward a mutually beneficial exchange.

Choose to Ignore
If you have decided that this person does not merit inclusion in your LinkedIn network, the rule is to simply click "ignore" and leave it at that. Once you have made that click, LinkedIn presents you with a secondary option: you can state that you don't know the user. Please, I beg of you, do not click on this link. This "I Don't Know" feature, also known as the IDK, is a demerit against the user who invited you. Once anyone accumulates seven IDK's, LinkedIn will unceremoniously suspend that user's account, and it can take up to a few days (plus a lot of begging) to have the account restored.
In summation, don't lose sight of the fact that LinkedIn is a social networking website. People reach out to the others in the hopes of creating meaningful business relationships. You may very well be perceived as someone worth knowing and receive random LinkedIn invitations. Do not take this as a personal affront; be courteous and willing to give others the benefit of the doubt.
J.D. GERSHBEIN, CEO of OWLISH COMMUNICATIONS, is a specialist in the Art and Science of LinkedIn. He is a trusted asset to top executives, managers, entrepreneurs, professional service providers, salespeople, and those involved in the search for their next great opportunity. J.D. offers unrivaled strategic direction to individuals and firms -- ranging from small to medium-sized businesses (SMB's) to Fortune 500 companies -- in using LinkedIn to build brand and generate revenue. Dubbed "The Oracle of LinkedIn" and "The LinkedIn Black Belt," J.D. is considered one of the top LinkedIn strategists in the world and a pioneer in the design and delivery of LinkedIn educational programs. A highly sought-after international speaker, J.D. draws upon his background in marketing communications, industrial psychology, neuroscience, improvisational comedy and broadcast media to inspire opportunity-oriented professionals in all walks of business. J.D. is also an Adjunct Professor at the Illinois Institute of Technology's Stuart Graduate School of Business where he teaches the school's first-ever course in social media. His first book, a treatise on social neuromarketing and LinkedIn communication strategies will be available in 2012.