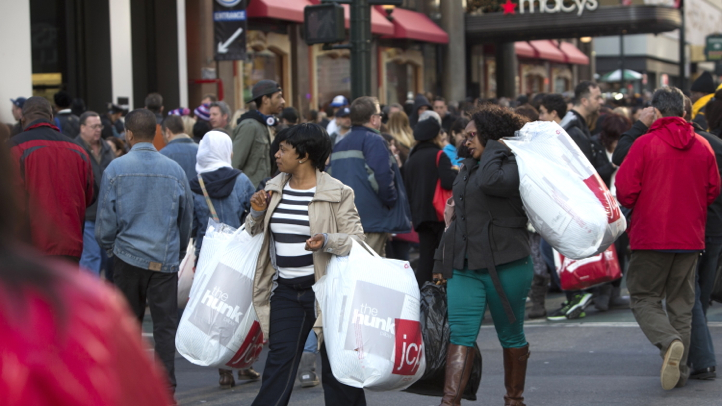 The biggest, small business day of the year is right around the corner with Small Business Saturday happening on Nov. 30.
As you may know, this annual event, held on the Saturday after Thanksgiving, was initiated by American Express in 2010 and was intended to push consumers to support smaller businesses. It now ranks as one of the busiest shopping days of the year.
To help you seize the day, here are some recommendations for fine-tuning your email and social media marketing in advance of Small Business Saturday.
Update your email contact list. Clear out those bounced email addresses, duplicates and otherwise inactive contacts so you can focus on engaging your most interested customers.
While you're updating your contacts, segment the list based on interests and past purchases. This way, your personalized messages will break through the holiday marketing noise.
Go to the American Express Small Business Saturday website and take advantage of their free signage, logos, and social media and email templates. While you're there, create or join a neighborhood circle to connect with other Chicago entrepreneurs and potentially collaborate on marketing campaigns.
Build buzz by creating a countdown to Small Business Saturday in your email and social media marketing efforts. This can include special newsletters and a dedicated Facebook business page that will bring your community together through engaging discussions and polls as well as fun videos and pictures. Just be sure you balance the content so that it's interesting and relevant to your audience and not solely focused on marketing your business.
Create an offer that entices existing customers to ask a friend to try out your business. Given the frenzy of the holiday shopping season, consider presenting the offer around Small Business Saturday and extending it into the new year. This way, you can stagger the flow of customers coming in to redeem it and fully engage them during a less busy time.
Update your business profile on relevant travel sites and city guides. The combination of the busiest travel weekend and the busiest shopping weekend can bring a lot of out-of-towners to your business. As they go online to map out their weekend plans, you want to be sure your business is front and center.
After Small Business Saturday, send personalized thank you notes to your VIP customers and present them with a compelling reason to return. Those reasons can include free gift-wrapping, a percentage of sales being donated to charity, or a fun and educational workshop.
Steve Robinson is Constant Contact's educational marketing expert in the Midwestern United States (IL, IN, KY, OH, & MI). He has over 30 years experience supporting small business, with a background in small business marketing, management & development. He has helped thousands of small businesses, associations, and nonprofits develop and implement effective email marketing, social media, online survey and engagement marketing strategies. Steve has twice been named to Crain's Chicago Business' Who's Who in Non-Profit Management and currently writes a guest blog for nbcchicago.com's Inc.well Blog. Steve draws from this experience to be a valuable resource to Midwestern small businesses, nonprofits, and associations. Steve has educated more than 40,000 small businesses on behalf of Constant Contact since joining the team in 2007 and has presented at @Midwest, Techweek Chicago, & for the City of Chicago Treasurer's Office Online Marketing Contest to name just a few.