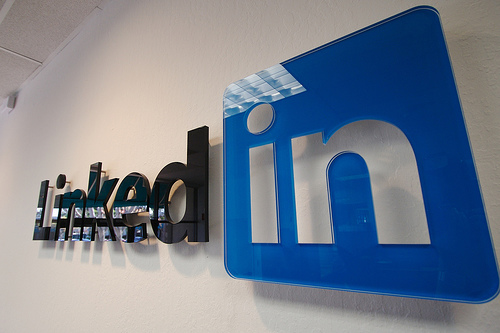 The big hype of Black Friday is over. Cyber Monday is well behind us. Now we can focus on all the stuff that matters most this holiday season: social networking. So as the holiday season revs up, so should your business activity. For that, there is no better place to be than on LinkedIn.
The holidays are a time of giving, of course. Sure, you'll get the obligatory bottle of cologne or perfume, a few pairs of tube socks, and maybe the usual assortment of stocking stuffers. But you deserve more, much more. You deserve a wealth of new clients, a new business opportunity, or that dream job.
As we are in the season of making lists, and checking them twice, I'd like to add this list to your list of lists:
Polish your LinkedIn Profile
This is the time of year when many of us reflect on our shortcomings, resolve to purge old (bad) habits, and recommit to excellence. For would-be LinkedIn achievers, that means re-evaluating your presence on the site. Your profile page is your central access point on LinkedIn. A professional, spit-shined LinkedIn profile, one that is optimized for search, can position you for business opportunities. A poor or under-developed LinkedIn profile can be a deal-breaker. Do you have the right keywords so that decision-makers can find you? Are you articulating your value proposition? Does your content compel or motivate others to take action with you? If not, invest some time in bolstering your digital brand. Review the LinkedIn profiles of colleagues, clients and friends -- those with whom you have history -- and see how they represent. When you look sharp on LinkedIn, your real-world game will ratchet upward.
Perform an Internal Audit of your Network
Take a moment or two and appreciate the social capital that you have accumulated in your LinkedIn network. LinkedIn is more than just a virtual Rolodex; it's a living, breathing professional community. Over time, you can amass a significant number of connections on LinkedIn and lose track of who's who. Assuredly, there will be names you won't recognize, or don't remember accepting or inviting. A systematic pruning of your directory is an acceptable practice. I do, however, advise that you vet each one before deleting, making sure they justify the boot. Any connections removed from your network will not receive notification of such. So, unless they're paying attention, it will be as if nothing ever happened.
Reconnect with Key Connections
As current and in the loop as social networking can keep us, it can also thrust us into a time warp. Sometimes the pace in business is so frenetic, that we just don't keep track of the activity. Think about the behavior involved in connecting with many people and creating a baseline level of engagement. As your virtual community expands, so does the time required to manage and leverage it. Invest your mental and physical energy on the connections that count. Holiday business gatherings are great occasions to catch up with your inner sanctum and establish momentum for the coming year. After the hectic pace of the holidays slows down, people are refocused on business. Make January spectacular. Visit clients and cement relationships. Take prospects to breakfast. Take centers of influence to lunch. Set meetings, lots of meetings.
For those of you who lament that there is never enough time to do what you need to do on LinkedIn, the holidays are a golden opportunity to invest in yourself and shorten your learning curve. The work you do today will put you in position to succeed tomorrow.
J.D. GERSHBEIN, CEO of OWLISH COMMUNICATIONS, is a specialist in the Art and Science of LinkedIn. He is a trusted asset to top executives, managers, entrepreneurs, professional service providers, salespeople, and those involved in the search for their next great opportunity. J.D. offers unrivaled strategic direction to individuals and firms—ranging from small to medium-sized businesses (SMB's) to Fortune 500 companies— in using LinkedIn to build brand and generate revenue. Dubbed "LinkedIn's #1 Brand Ambassador" and "The LinkedIn Black Belt," J.D. is considered one of the top LinkedIn strategists in the world and a pioneer in the design and delivery of LinkedIn educational programs. A highly sought-after international speaker, J.D. draws upon his background in marketing communications, industrial psychology, neuroscience, improvisational comedy and broadcast media to inspire opportunity-oriented professionals in all walks of business. J.D. is also an Adjunct Professor at the Illinois Institute of Technology's Stuart Graduate School of Business where he teaches the school's first-ever course in social media. His first book, a treatise on communication for social business, will be available in early 2012.