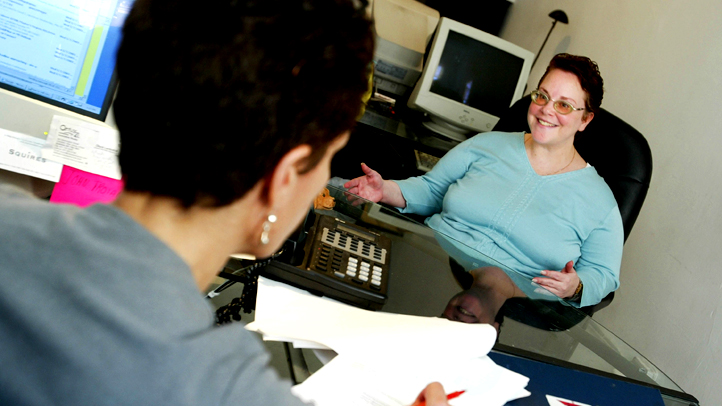 Last week I gave you, dear readers, a guide to navigating the unpleasant -- but inevitable -- task of properly letting someone go. (Similarly, Howard Tullman wrote a blog post over at bultinchicago.org on the same topic over the weekend, also filled with great tips.)
Now for the polar opposite: How to get better at interviewing applicants for jobs.

Betterhiringtoday.com has a one-size-fits-all list of ways to revitalize and focus the process of dealing with streams of people all vying for the same job.
Among them are to talk less ("no more than one minute of your voice for every 10 minutes of theirs"), use a pre-scripted set of questions ("you should be focusing on listening and not on thinking about which question to ask next"), and to interview with an observer (or even to swap places with them so you can get a better perspective on your own methods).
Read the full list over at betterhiringtoday.com.
Copyright FREEL - NBC Local Media