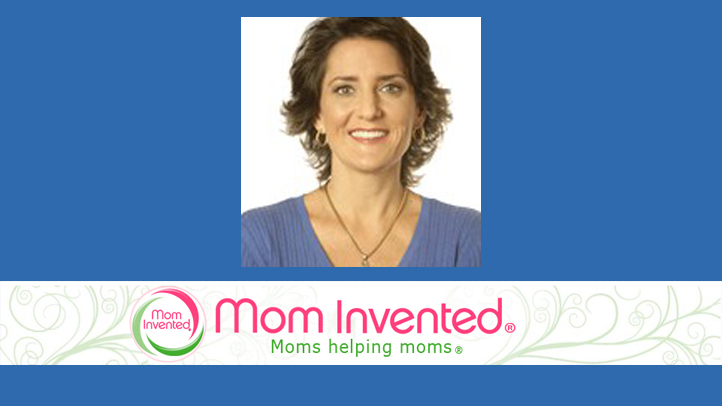 Tamara Monosoff is a living legend in the world of mom inventors. Anyone who's thought of patenting their idea or launching a product line has undoubtedly read her Mom Inventors Handbook. From her days working in the White House to building her Mom Invented empire, Tamara continually helps women turn their little ideas into the next big thing. She was in Chicago recently to speak at the International Housewares Show on the Mom Market, so I caught up with Tamara on why she does what she does.
You provide an online community, educational offerings like your books, and consumer products. Why brand others' products and not offer your own?
Tamara Monosoff: Shortly after I launched my first product, other women asked me to bring their products to market for them which is what inspired me to create the Mom Invented brand. Supporting other moms just felt right and it makes business sense to leverage the intellect and creativity of other moms. After all, there are 69 million moms of all ages in America and who knows moms better than other moms? Nobody!
That said, we do create some of our own items as well but they are reviewed and approved by our Mom Panel and sold under our "Mom Invented Approved" brand.
What do you get out of creating a community for other inventors? What challenges have been presented to you in creating it?
Tamara Monosoff: I've spent the last decade dedicating my time to helping other women. I feel satisfied giving them a community where they can go for support. This wasn't available to me when I started out so I wanted to help them get the information that they needed as well as avoid some of the costly mistakes that I made along the way. This is why I wrote The Mom Inventors Handbook: How to Turn Your Great Idea into the Next Big Thing. I wanted to provide women with a roadmap so that they could get their ideas to market much more quickly and efficiently and especially to help them ask the "right" questions along the way.
What's one thing you know now that you wished you had known in creating your empire?
Tamara Monosoff: Bringing a product to market is hard work and it always takes longer than you expect. I do everything I can in my books to teach women how to save
money and to educate themselves about the process first before spending because it is easy to spend way too much and then find yourself in a financially precarious situation. "Inventing" and taking a product to market is building a very complex business. It must be treated as such. The most important thing to do when going into business is to develop a detailed business plan and hold onto your money until you know exactly what you are doing. I just met a women in Chicago this past week that told me that she has spent $80,000 on her product and it is still not on the market. These stories are common and I feel terribly when I hear them. While much can be said for stamina and "never giving up," in my view, there also must be a point when you say, "Enough!" $80,000 could have paid for a down payment on a house, cars, college tuition, life savings, etc. and so it's important to figure out if the return on your investment is going to pay off so that your hard earned money isn't just going down an insatiable black hole.
What was a major obstacle you were able to overcome in the past year?
Tamara Monosoff: The past year? Let's try the past three years! Like many companies, when the economy tanked, we felt it greatly. However, it gave me an opportunity to carefully evaluate every aspect of my business and drop things that weren't working. The end result is that the business has been simplified which has helped us get through the challenging times. We also teamed up with a great manufacturing partner, Ginsey Home Solutions, which has strengthened our positioning in the market enabling me to focus on the brand, finding great Mom Invented products, while they handle the production and distribution.
You also worked in the White House prior to helping mom inventors. What was that like?
Tamara Monosoff: I loved my work in the Clinton Administration. In fact, I couldn't wait to get to work each morning. President Clinton and Mrs. Clinton inspired me.
President Clinton said to the staff, "In your work, you should do everything possible to help reach as many Americans as you can, making sure that they
are benefiting from their tax dollars." This has stayed with me and I have done my best to implement it in everything I do. My goal has been to help women at a national level because of what I learned from the Clintons.
What do your daughters think of your success? How have they contributed to it? Same for your husband -- how does he participate?
Tamara Monosoff: My husband and daughters, ages eight and 10, are such a gift in my life. I involve my daughters in everything. They review products, read my Power Point Slides before I give a speech and are delighted when they find a typo, have given feedback with regards to logo designs, packaging and product ideas. They love that I take their feedback and opinions seriously. They've grown up seeing me on TV so it's not anything that thrilling for them although they have told me that they are proud that I help other Moms too. My husband is incredibly supportive and has been an integral part of Mom Invented for years. He is currently the business development manager of the western region for a technology company called Vigilant.
Where is the Mom Invented brand headed?
Tamara Monosoff: The Mom Invented brand is about celebrating the creativity and intelligence of Moms. My wish is that it becomes a common household name and my intention is to continue licensing fabulous product ideas from Moms under the Mom Invented brand.
Do you like chocolate?
Tamara Monosoff: "Like" does not adequately describe my feelings for chocolate. I am passionate about milk chocolate!
Jill Salzman is currently growing her third entrepreneurial venture, The Founding Moms, the world's first and only kid-friendly collective of monthly meetups for mom entrepreneurs. A graduate of Brown University and law school, she started a music management firm and then launched a baby jewelry company before creating her current venture. Jill has been featured in national media outlets including People Magazine, The Chicago Tribune, Daily Candy Kids, NBC5 and WGN TV. She is the author of Found It: A Field Guide for Mom Entrepreneurs, a columnist for NBC Chicago, and she gave her own TED talk on 11/11/11. In her spare time, Jill enjoys kloofing, baking, and erasing her daughters' crayon artwork from the kitchen walls.