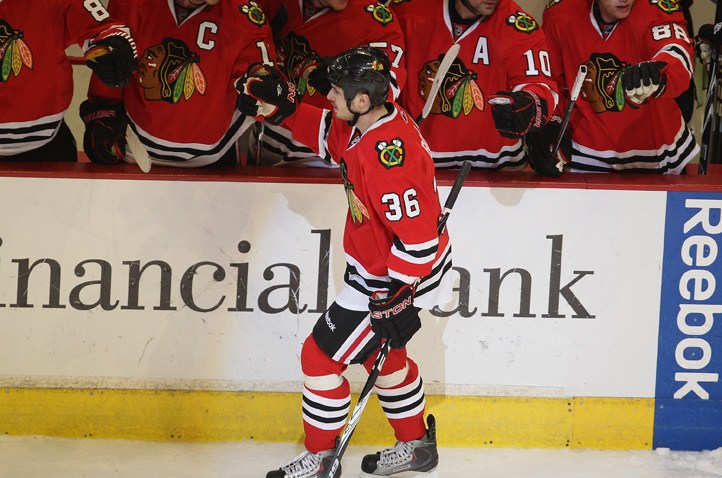 Yesterday, I gave you the division breakdown. Now let's see what I think will happen to the Conference at large, and how the playoff seeds will be.
1. San Jose
At my other blog, Second City Hockey, I picked the Canucks here. I've decided to change that to have the Sharks just pip them for top spot. The Sharks only have to deal with one other taem that's worth anything in their division, Los Angeles. I think Anaheim, Dallas, and Phoenix will take huge steps back this season, meaning a lot of easy points gobbled up. The Sharks made a couple of interesting moves, and while they're not as good as some would have you believe, they do improve the team. Martin Havlat, when he's in one piece, is one of the more exciting players around. Problem is, he's never in one piece. But some kids they have will be a year older and improving.
2. Vancouver
They won't be as good as last year, but this is by far the worst division in the NHL and they will feast like a grizzly at a company barbeque. They've pretty much stood still from last year, while the Sharks and Hawks have caught up. Ryan Kesler and Mason Raymond are going to miss large parts of the season. And that Game 7 loss in the Final will affect them more in playoff time than all their wins before it. But that won't matter in the regular season where they can rack up the points.
3. Hawks,
Written a little about them.
4. Los Angeles
Maybe the most talked about team in the offseason, all the bills of promise come due now for the Kings. A loaded defense, a trade for Mike Richards, promising kids, and two really good goalies. This is the year the Kings deliver on it all and announce themselves as a real problem for the West and NHL.
5. Detroit
And their final stand will fall against the new rising power in the West, Los Angeles.
6. Nashville
For no reason other than wonderful coaching and players sticking to a system, the Preds worm their way into the dance again.
7. St. Louis
The only thing that's kept the Blues back the past two years are injuries and a boatload of kids who didn't know how to be pros. You can only cross your fingers about the former, but they're working on the latter. A bevy of rugged scoring forwards, the Blues might be the most unpleasant team to play against. They get it right this year.
8. Anaheim
One line and a good goalie sneaks the Ducks in at the last minute, but that's all there is here. They'll have Columbus nipping at their heels, but the Jackets simply awful defense will hold them back.