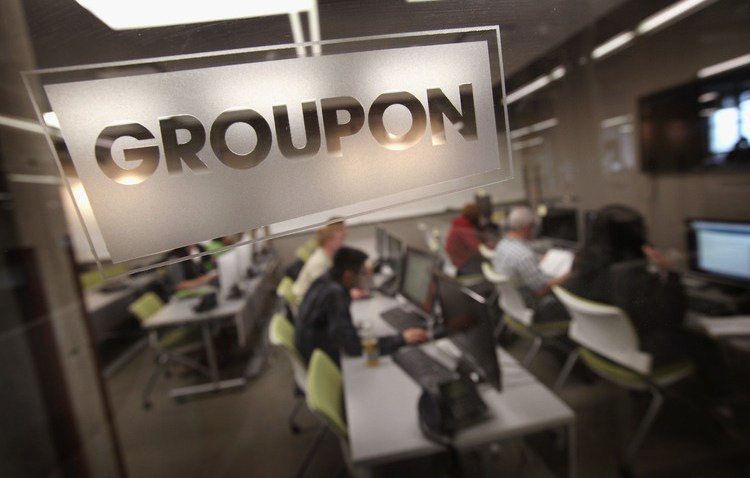 Some say $20 is the magic number to hit for Groupon's stock to achieve a symbolic victory. That's where the IPO started at, and after climbing near $30 shortly thereafter, it's been stuck in financial limbo -- and in a way, the company has been living the same day over and over again after going public.
Case point of the same-old same-old still happening is the tale of Judith Green in Australia. She bought a Groupon for a tapas and wine bar, and after making a reservation, she drove 124 miles to discover -- surprise! -- the place wasn't even open. So what the heck happened? Dailydealmedia, who unfairly characterizes Green as "disgruntled," has a great rundown of the correspondences she had with the group-buying giant, and it kinda smacks of a kid caught cheating on a test. At first, Groupon didn't respond, then it offered a few polite emails back that didn't really touch on the problem. Probably most maddening is this line from Groupon: "As of yet we will not be processing refunds so sit tight and thanks for your patience!"
Typically when this sort of thing happens in the US, customers are given a credit they use on other deals. But, really, this sort of thing shouldn't happen that often -- Groupon is essentially wearing down its own reputation by repeatedly teaming up with flaky merchants or, you know, alleged ex-cons. Allegedly.
And yet, despite these sorts of flareups, Groupon is remaining unflinchingly optimistic. In a sense, that's what a company has to do to press on, but there are still some fundamental problems with its business model, according to some critics. MSN Money has a refreshingly unbiased and not excessively negative look at what Groupon needs to do to get its act together, but here's a big takeaway:
Groupon urgently needs to get its merchant mix right, focusing more on service-based businesses that will tangibly benefit from daily deals. Merchants also seem to be relatively unaware of the risks involved in running a daily deal, and Groupon must highlight these risks before striking a deal. The company may also need to compromise on the sales pressure it puts on merchants as more failing small businesses simply means more bad PR for Groupon.

Groupon's stock is at $19.62. Would these moves change that?
David Wolinsky is a freelance writer and a lifelong Chicagoan. In addition to currently serving as an interviewer-writer for Adult Swim, he's also a columnist for EGM. He was the Chicago city editor for The Onion A.V. Club where he provided in-depth daily coverage of this city's bustling arts/entertainment scene for half a decade. When not playing video games for work he's thinking of dashing out to Chicago Diner, Pizano's, or Yummy Yummy. His first career aspirations were to be a game-show host.