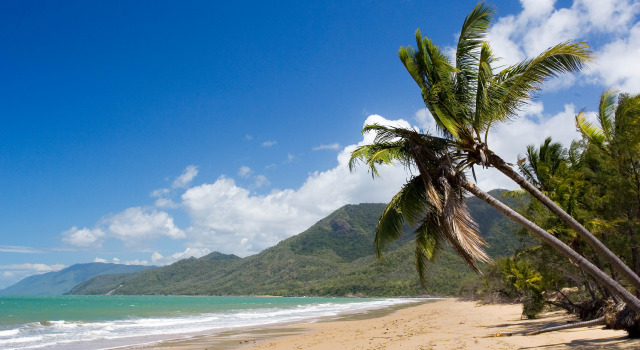 Before I travel, I like to see my destination rather than just read about it. I'm not alone. According to our research, 46 percent of travelers watch a travel video online when planning a trip. Businesses in the travel industry have been particularly savvy about using video to do what we call "winning the moments that matter," or reaching people while they're in the decision-making process. Here are tips from a few who have used YouTube to convert video views to bookings.
Build customer trust with video
Whether you're a consultant introducing your services or a new travel brand introducing your concept, video can help convey your message authentically by giving a human face to your business. When Airbnb uploaded its first video to YouTube, it was faced with the goal of building consumer trust in a new brand and a new hospitality model. Based in San Francisco, Airbnb's online service connects hosts (property managers and owners opening their homes to guests) with travelers looking for a home away from home.
To explain its new approach and build trust with potential customers, it developed a series of how-to videos that explained how to use its service, like How to Airbnb and Tutorial: How do I contact a host about a listing on Airbnb? It promoted these videos using TrueView in-stream ads, which are video ads that run before a video begins playing on YouTube. That generated 750,000 clicks, helping Airbnb grow to 2 million nights booked in a six-month period.
Keep Your Audience Informed about New Products and Features
People watch videos to learn all sorts of information. By being present on YouTube you can be top of mind when someone is in the process of planning a trip, looking for the best camping tent, or making a decision on where to eat that night. Virgin America uses its YouTube channel to share news about new routes, promotions, and features. For example, the infamous Greenman character from "It's Always Sunny in Philadelphia" made an appearance in Virgin America's video announcing its new Philadelphia route. Now when someone searches for "Philadelphia flights" on YouTube, guess which airline comes up in the results?
Reach a Local Audience
While YouTube has a global reach, many businesses also use it to reach specific audiences or geographies. The Nassau Paradise Island Promotion Board understood the power of reaching specific audiences with TV ads, but with 10 priority markets to cover it would be expensive for any budget-constrained marketer. So it used TrueView video ads to reach viewers in its top markets on YouTube. After a four-month trial period, it found that it cost as little as 15 cents to get a qualified customer lead to engage with an entire 30-second video. And visitors to its website from top markets went from 38 percent the previous year to 68 percent after running TrueView ads.
Baljeet Singh is Group Product Manager on Video Monetization at Google, responsible for enabling video advertising on YouTube. Baljeet has worked on other video products at Google including DoubleClick In-Stream, AdSense for Video, and AdSense for Games. Prior to this role, Baljeet was a Product Manager on the DoubleClick publisher products, including DART Sales Manager and DART for Publishers. Baljeet has an MBA from the NYU Stern School of Business.