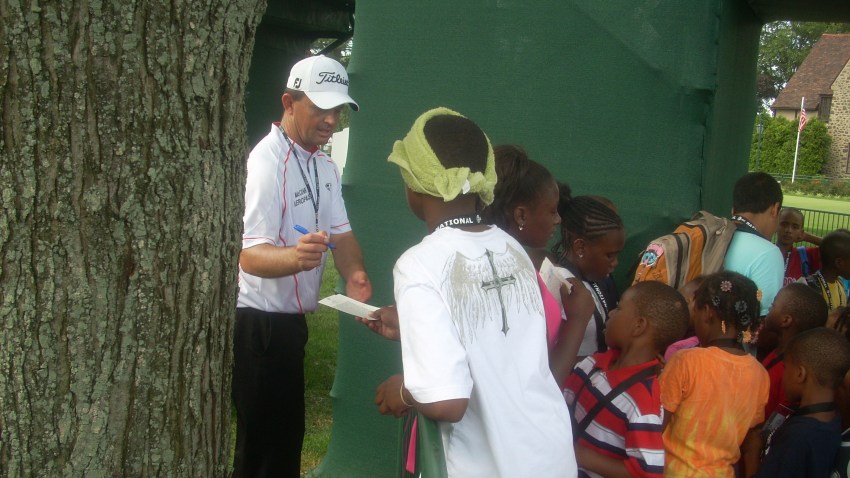 His phone showed 4:33 a.m. Monday morning. NFL Safety Antrel Rolle was sound asleep, as usual, but he suddenly awakened to an alert--the Orbitz travel company advertising new low fares to Chicago.
Rolle had hoped for a sign to show him where he should take his football career.

"Man the sign couldn't be more clearer than that," Rolle said.
Just like that, he was persuaded to bring his business to Chicago. By Monday night, Rolle was on a flight to Chicago, landing at O'Hare Airport. Shortly after, he signed a 3-year contract to play for the Bears.

"We got what we both wanted" Rolle told NBC Chicago by phone Friday morning. "A great franchise, great organization, great group of guys and coaches that I would love to be around... and they got a guy that's going to go out there and give them the best player that he can be on the field."
Rolle said the Bears' coaches all reached out to him letting him know how much he was wanted.
"It makes you want to fight for them all that much harder," he said. "They assured me that they would have a great system."
Rolle promised in return to bring a winning attitude to 1920 Football Drive in Lake Forest and to fight every down.
"It has to do with the mindset, the mental toughness of players before they ever step on the field," he explained. "If you have all 53 men collectively on the same page it makes that road a little bit shorter, a little bit shorter, a little bit shorter."

Rolle reportedly signed a 3-year, $11.25 million dollar deal with $5 million guaranteed, but, it wasn't about the money for the 10-year veteran-- he's been there before.
Five years ago the New York Giants wooed him from Arizona making him the highest paid safety in the NFL with a five-year, $37 million dollar deal.

He played every down and has his Super Bowl Ring. This time, at the age of 32, it's about his legacy and bringing back pride to the Bears defense. That was something his former Giants backfield mate Ryan Mundy, now with the Bears, told him was so badly needed in Chicago.
"Chicago is known for its defense and we plan to get that label back," Rolle said.

Rolle should be able to give them every down and stop the turnstyle from turning out a different safety every other game. He is durable - having started 80-straight games from 2010-2014, and had a 63 consecutive games played streak before that.

Rolle is also a blue collar worker coming to a blue collar city. His family came from nothing and he learned what hard work means. He said he's ready to put on his hard hat for Chicago's latest construction project.

"I've been a part of the bright lights my entire life," Rolle said. "Big time players step up in big time games, that's what I'm all about."