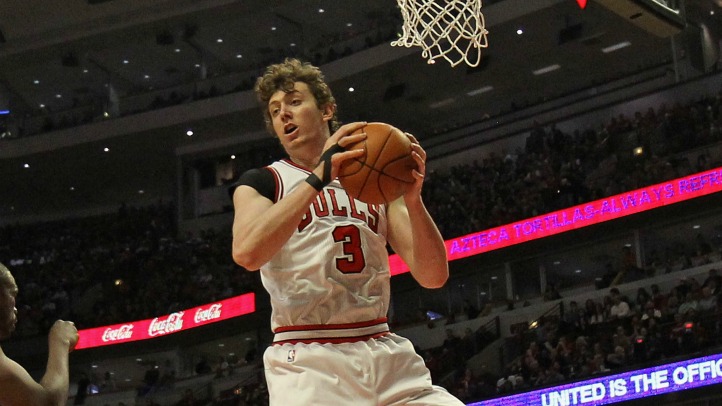 The NBA free agency period began on Sunday, and right out of the gates, the Chicago Bulls had their backs against the wall. Omer Asik, a restricted free agent, is one of the league's most coveted centers, and the Bulls have long been rumored to be willing to match any offer that he receives.
But the Houston Rockets may make that very difficult for them to do. Numerous reports have said that Rockets GM Daryl Morey met with Asik once free agency officially opened and is set to offer the Turkish big man a deal that could pay up to $8 million annually.
Because Asik is a restricted free agent, the Bulls will be able to match any offer that he receives, but they can realistically only afford to pay him around $5 million next season. The luxury tax threshold is projected to be somewhere around $70.3 million in 2012-2013, while the salary cap is projected to be about $58 million.
Chicago currently has $64.3 million committed to eight players, which doesn't include what they'll have to pay their 29th pick in last Thursday's draft, Marquis Teague. If they were to match Asik's offer sheet, combined with what they'll have to pay Teague, the Bulls would be around $73 million -- well over the luxury tax threshold. Plus, the team would still need to add up to four players to fill out their roster.
The Portland Trailblazers also plan to meet with Asik as well, but there's no word on how much they'd be willing to offer him after reports they've offered Indiana Pacers center Roy Hibbert a max contract.