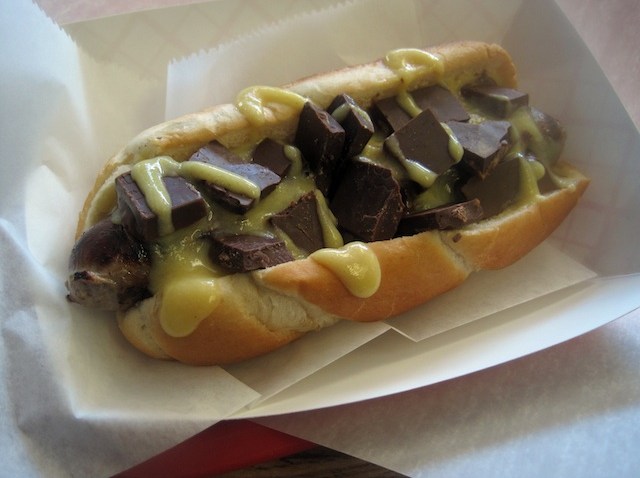 Hot Doug's will live on in Chicago.
The famous hot dog restaurant nestled in the city's Avondale neighborhood will be enshrined in the Vienna Beef Hot Dog Hall of Fame, Vienna Beed announced Tuesday.
The induction into hot dog stardom is set to take place Thursday.
"Vienna Beef, the 121-year-old Chicago sausage maker, thanks [Hot Doug's owner] Doug Sohn for his loyal, trailblazing establishment," Jim Bodman, CEO of Vienna Beef, said in a statement. "We hope many more will line up to follow in his footsteps."
The iconic encased meat eatery announced earlier this year that it will be closing its doors for good in October.
The news came as a shock to many Chicagoans and hot dog enthusiasts as the restaurant is often booming with customers, with lines stretching down the block.
The restaurant was most recently named on the Daily Meal's list of the "50 Best Casual Restaurants in America and has generated what some have called "cult fandom."
With only 38 days until closing, according to the RIP Hot Doug's countdown clock on their website, the restaurant said it was surprised to hear of their new honor.
"We were stunned when we got the call that we were being inducted to the Vienna Beef Hot Dog Hall of Fame," Sohn said in a statement. "Mostly because we didn't know there was a Hot Dog Hall of Fame. That said, we are excited to celebrate our run in Chicago with our partners at Vienna Beef."