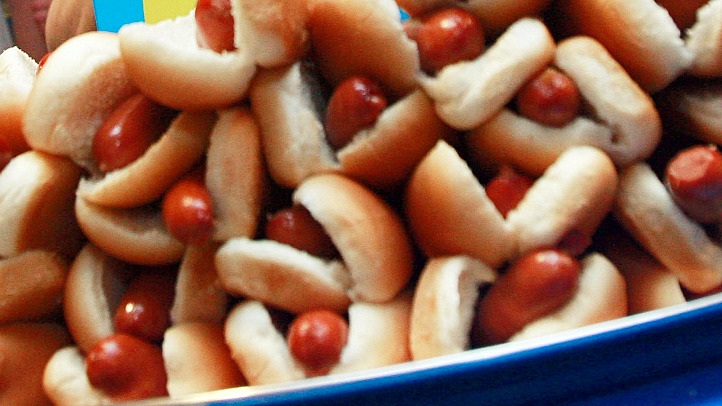 Call it a Chicago-style battle of the bun.

Two suburban hot dog companies took to federal court Monday to formally settle a legal beef about which purveyor makes the tastiest frank -- with advertisements to (truthfully) prove it.

It's a decision that's years in the making. Here's the quick "ketchup":

Sara Lee, owner of Ball Park Franks, claimed in a 2009 lawsuit that Kraft, owner of Oscar Mayer, falsely advertised its franks as "100 percent pure beef." The suit also alleged Kraft embellished the results of a national taste test, putting Ball Park behind Oscar Mayer.

Kraft shot back, not only defending its "100 percent" claim, but also filing a lawsuit of its own. Kraft alleged Sara Lee ran embellished ads declaring Ball Parks are "America's Best Franks."

Both companies claim the other's ads cost them big bucks, but neither company, WBEZ points out, disclosed exactly how much money they lost. This spring a judge denied a Sara Lee motion for Kraft to disclose consumer surveys.

Who's got the better dog? "Let the weiner wars begin," a federal judge said Monday.