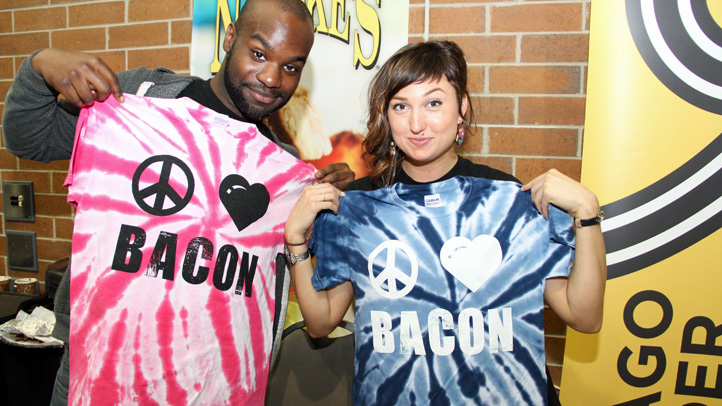 It's time to get your fill of swine.

Baconfest tickets, which sold out in minutes last year, go on sale Monday at noon here.

The tribute to the other white meat will be held at the UIC Forum on April 14th. This year's event will be broken down into a lunch and dinner shift, each with more than 50 chefs serving up their best bacon-centric dishes.

Each of the chefs' creations will be judged and eligible to receive a coveted Golden Rasher trophy, presented in several categories.

Past dishes at the festival have included desserts such as Banana panna cotta (cherry wood smoked bacon brittle and peanut butter froth with a lady finger spoon), drinks such as the Bacon Manhattan (Templeton Rye Braised Pork Belly, Sweet Vermouth and Onion Marmalade with Tart Cherry Mustard) and the Becker Lane Belly (quick cure and confit with Anson Mills grits, blue Mediterraneo cheese, and verjus-pickled cauliflower).

General admission tickets are $75 and include tasting portions, beverages, a gift bag and a souvenir program.

Information on the time and location to purchase tickets will be sent to the Baconfest email list on Sunday.