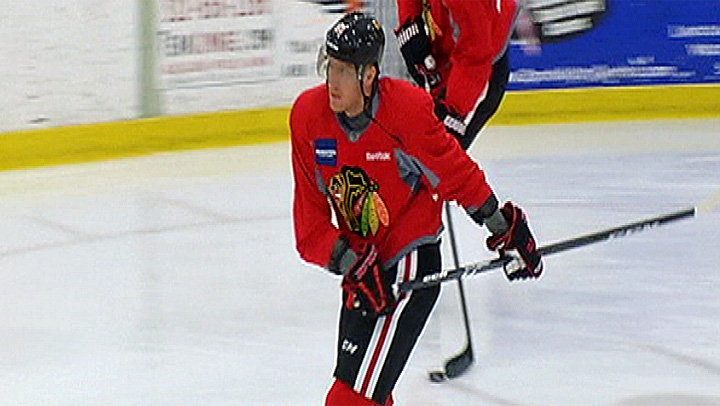 Blackhawks fans can breathe a little easier Thursday.

Star forward Marion Hossa was back on the ice at practice feeling few ill effects from a big hit by Vancouver Canucks player Jannik Hansen that took him out of the game.

"Yea, it scares you," Hossa admitted after practice. "I think it's natural for everybody when you had a hit like that just a few months ago and something similar happened. I'm not saying the hit was similar, but you're just laying on the ice, hit in the head ... things go through your mind definitely."

Hossa missed the remainder of the season last year when he sustained a concussion thanks to a dirty hit by another Canucks player, Raffi Torres.

NHL brass fined Hansen one game for his hit on Hossa.

A decision hasn't been made on whether Hossa will play against the San Jose Sharks Friday. Coach Joel Quennville said he and team doctors will evaluate the situation after the morning skate.