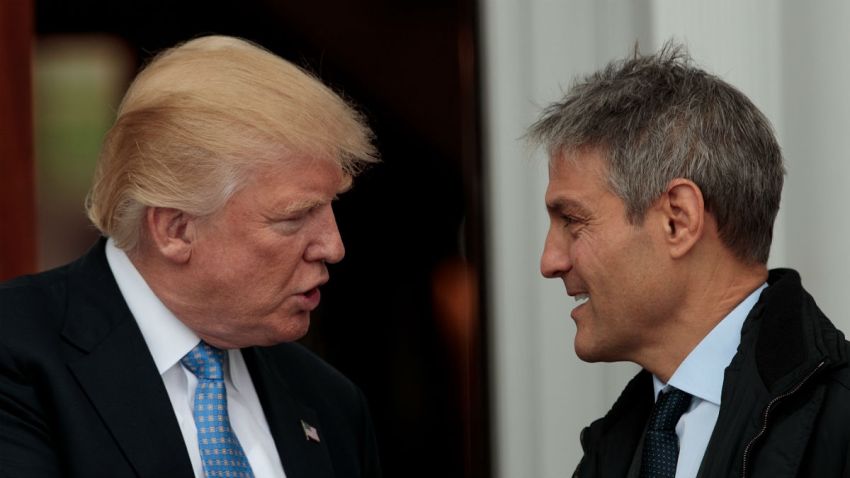 Director Peter Berg told the Hollywood Reporter that Mayor Rahm Emanuel's liberal brother, talent agent Ari Emanuel, has been keeping in touch with President-elect Donald Trump, his former client.
"I heard a phone call between Ari and Trump where Ari talked about climate change and wanted Trump to understand that climate change is real," Berg told the trade magazine last week. "And thank God Trump will listen to him and take those calls."
Berg, director of the newly released movie "Patriots Day" about the 2013 Boston Marathon bombing, lauded Emanuel for reaching out to Trump despite their political differences.
"Obviously, Ari's pretty public about his [liberal] politics," Berg said. "But he's going to accept the fact that [Trump] won, and he's going to do everything he can to have a relationship with the guy and see if he can't influence him a bit, so I think it's a good thing."
Emanuel met with Trump in November to "discuss some concerns he had." After the meeting, Trump referred to Emanuel as a "great friend," according to a CNN report.
The "superagent" represented Trump during some negotiations with NBC over his reality show "Celebrity Apprentice." However, Emanuel's Hollywood talent agency, WME-IMG, said it no longer represents Trump, according to the report.
"Trump's the president of the United States," Berg said. "You can ignore it or pretend like it's not happening or scream and yell. You might as well reach out to him."
Following the election, Trump also met with brothers Zeke Emanuel, an architect of the Affordable Care Act, and Mayor Emanuel, who delivered a letter to the billionaire calling for protections for young immigrants.