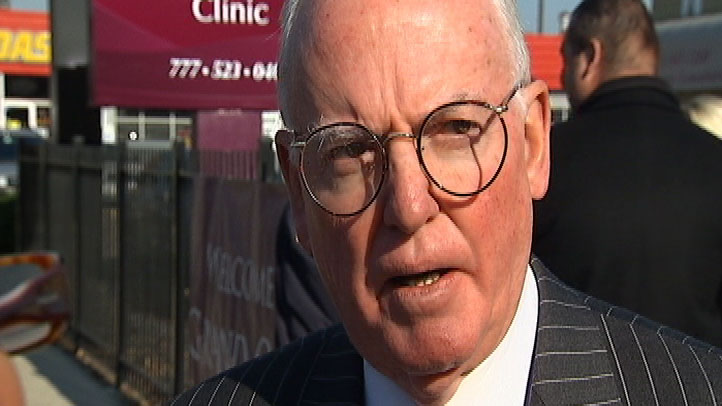 Like any good blogger, I'm always looking for something to write about.
So when a seemingly major story breaks about one of the most powerful alderman in City Council and his Loop law firm costing the city millions of dollars in tax breaks for wealthy clients, I expected the story to have enough legs for a few days worth of writing.
You may remember the story from Monday: Since 2003, 14th Ward alderman Ed Burke and his small Loop law firm, Klafter & Burke, won more than $18.1 million in property-tax refunds for Chicago property owners, as reported by the Sun-Times. That translates into more than $3.6 million in lost revenue for City Hall.
Even worse, Burke, who is chairman of the city's Finance Committee and exercises real clout of the selection of judges as part of the Cook County Democratic Party judicial slate making committee, won those dollars in part by filing appeals with the Cook County assessor, the Illinois Property Tax Appeal Board and the Cook County courts.
And then there was the little matter of the 2002 law he helped pass that that sharply limited City Hall's ability to respond when clients go before an obscure state agency appealing for refunds of property taxes they thought were too high.
To be honest, I thought the story was important and would generate at least some sort of outcry in Chicago over such a blatant example of insider double-dealing and outright abuse of power. If not an outcry, then at least a few days of pointed questions to the mayor or Ald. Burke on how such a state of affairs could come to be, and what they planned to do about it.
Barring that, then at least a few lawyers and politicians scrambling around trying to find out how to get a piece of the action.
But it was not to be. This is Chicago, after all, and the story took a regrettable but predictable turn almost right out of the gate. The day it broke, there was a slew of news stories and a lot of tut-tutting by political observers. The next day, the Mayor was asked what he thought of the matter, and he shrugged his shoulders and said he couldn't talk about it.
Then, nothing. By the end of the week, the story is as dead as a Chicago baseball season. It seems Chicagoans have moved on to more interesting or more important matters. More importantly, it looks like Ald. Burke, his law firm, and anyone else smart enough to figure out how to game the system to the tune of millions of dollars has been given the green light to go ahead and keep on doing it. Regardless of whether they get caught or not.
No public censure for those involved. No proposals for reforms or greater efforts at accountability. Nothing more, really, than a momentary glance at another example of what it is that makes Chicago really work.
Which, in the end, leaves me with nothing to write about today.
Somehow, I feel cheated. And I can't exactly put my finger on the reason why.