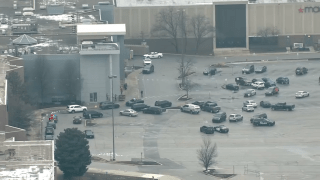 Southlake Mall in Hobart, Indiana was locked down Thursday afternoon as police responded to a report of shots fired inside the building.
Lt. Ronald Russo with the Hobart Police Department said there was a report of shots fired inside the mall, but no active shooter was discovered.
No one was injured inside of the mall, but gunfire struck glass partitions and other parts of the building during the incident, according to Hobart police.
The mall was locked down as part of the response, and will remain closed for the remainder of the day.
"Officers are systematically evacuating the remaining customers and employees inside," Russo said.
The update comes more than 30 minutes after the Hobart Fire Department tweeted an "incident alert" just before noon urging people to "please stay clear of the Southlake Mall-US 30 corridor."
"There is police activity in the area," the tweet read.