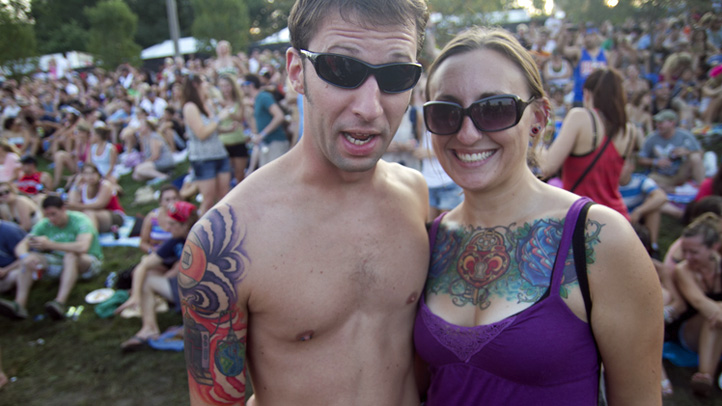 If that Lollapalooza ticket burned a hole in your wallet, here's a chance to make up the cost of entry and then some.

Smartphone app developer HipGeo is offering $500 for someone to cover the August 3-5th music festival in Chicago's Grant Park.

Potential candidates (who already have festival tickets) are asked to post a creative video of a "quirky mock interview" to YouTube by July 18th in order to enter the contest.
SPECIAL SECTION:
Lollapalooza Music Festival
The winner is tasked with documenting the experience from their front door to the festival itself.

Three-day and single-day Lollapalooza tickets sold out weeks ago.

Headliners at this year's festival include Red Hot Chili Peppers, Black Sabbath, Jack White and the Black Keys.