Hunter Hillenmeyer was interested in the effect concussions can have on a football player years before he became the victim of one. Last season, he sustained a concussion powerful enough to sideline him for the rest of the season.

Now, as he heals and tries to figure out what's next, he is spending time educating football players of all ages on the realities of concussions.

Hillenmeyer has teamed up with Dick's Sporting Goods, which is working to give football players of all ages a baseline screening that will come in handy in case of a concussion. Hillenmeyer stopped by the Dick's in Schaumburg on Tuesday and met with young fans who signed up for IMPACT screening (Parents, coaches and students can sign up for a free IMPACT screening by visiting MyDicksSportingGoods.com).

Hillenmeyer was happy to see that the screening, that originated in the NFL, has trickled down to college, high school and youth levels.

"We use IMPACT in NFL locker rooms. It hasn't always been the case. The Bears have been ahead of the curve. To take something that was formerly reserved for only the highest levels, and make it available to the masses is a great idea. I applaud Dick's for doing this. I'm proud to be associated with that, and if they reach their goal of screening a million high school and middle school athletes, it's ambitious but also a fantastic idea," Hillenmeyer told Grizzly Detail.

He has served on the NFL's Brain and Spine Committee as part of his stint as the Bears player representative, and is happy to see that the culture around concussions is changing.

"Early on in my career, in 2004, 2005, we were just starting to understand that maybe there was more going on here than people were willing to acknowledge at that point. You've seen the pendulum swing from when, concussions were not an injury. You shook it off as quickly as you could. It was just an inconvenience to be overcome. Now, they're getting the attention they deserve. That's important both for keeping people safe when they get a concussion, and for driving the research and driving the awareness, and those spillovers from what we do in an NFL locker room, to college copies us, and high school and youth football tends to follow our lead. "

As the father of an eight-month-old daughter, Hillenmeyer doesn't have to worry about concussions in sports for her just yet, but he does encourage parents to be involved and keep a close eye on their children.

"Listen to your kids is the most important thing. If they have headaches, if they're having a hard time concentrating after a practice or a sporting event, all of those are warning signs that may be something happened either that they're not aware of, or that they don't want to be perceived as weak, they're trying to ignore those symptoms. That culture has pervaded, especially football, all the way from the youth level, all the way up to professional sports. If you're really going to fix the problem, and get people to report when they have something that they know is not normal, taking the taboo out of saying, 'Something happened to me. I'm not OK.' has to be a part of it."

When Hillenmeyer was injured last season, he already knew the ins and outs of concussions and why it was so important to report them. Still, it occurred to him that this injury could affect his career.

"I guess getting interested in learning about concussions early on in my career probably helped me because I understood enough about it that I knew the damage I could be doing if I didn't report. I was always pretty candid about my symptoms, but it is especially tough in the heat of the moment when I'm playing a sport that is my livelihood. Where if you get labeled as concussion-prone, that's not going to help your long-term earning power. If it's you, or a guy that they know is not going to complain about concussions, or isn't susceptible to concussions, guess which guy they're going to keep on the team? There is somewhat of a disconnect between people's incentives from a financial perspective -- which doesn't affect high school athletes -- and a health aspect."

Concussions are a hot button topic in the NFL, as they try to balance player safety with the integrity of America's most popular sport. Hillenmeyer is happy with the steps taken so far to ensure players' health, but knows it's tricky to try to do too much.

"They're doing a lot more, but eventually we'll find a sweet spot where they're doing exactly what they need to. I don't think you're ever going to take concussions out of the game of football. It's a violent sport. It's always going to be. Without making it an unrecognizable sport to fans and to people who play the game, there's still going to be big hits. There's still going to be concussions," he said.

"To me, that means that they key is to minimize those, to minimize the hits in practice that can cause those, and the subconcussive blows that are also starting to show up on the radar as being equally damaging in the long-term, but I think that if you push it too far, you can end up hurting the game. I don't want to see that, as a football fan and as somebody who loves the game. They need to do more, but do it in the right way."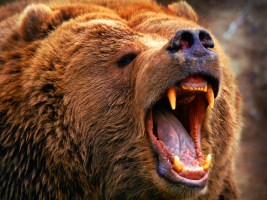 Check out Grizzly Detail: NBCChicago's Bears blog features videos, photos, news, commentary and more. All the Grizzly Detail is right here.Bear Down, Chicago.
Copyright FREEL - NBC Local Media