The first day of a predicted three-day heat wave wasn't a record-breaker, officials said.

Monday's temperature climbed to a high of 94 degrees just before 4 p.m. at O'Hare International Airport, according to the National Weather Service. The record high for June 18 was 98 degrees, set in 1947.

Tuesday and Wednesday, however, will offer additional opportunities to set records. The record high for June 19 is 99, and for June 20 it's 98 degrees, set in 1983 and 1947, respectively, the weather service said.

Record-breaking or not, it's hot. Sweltering hot. And conditions will feel even hotter with heat index readings of up to 100.

Though many will flock to the beach or Chicago Park District pools, medical experts advise people to stay inside where it's cool and to exercise only in the early morning hours or late evening hours.

"We got our run in early," one lakefront runner told NBC Chicago Monday morning. "I left the house at about 3:30, so I'm headed back from a two-hour run."

"We were gonna run our long run yesterday but it was too hot when we woke up, so we did it this morning at the crack of dawn," another runner said. "Eight miles before work."

Experts also recommend avoiding sugary drinks like soda and very cold drinks that can cause stomach cramps. Those who exercise are encouraged to drink between two and four glasses of cool water or sports drinks every hour.

High temperatures coupled with limited amounts of rain have forced several suburbs to put water restrictions in place.
Highland Park, Bannockburn, Deerfield, Lincolnshire, Glenbrook and Ft. Sheridan implemented an odd-even water schedule for homes and businesses. That means addresses ending in an odd number can only water lawns on odd days of the month. The opposite applies for addresses ending in even numbers.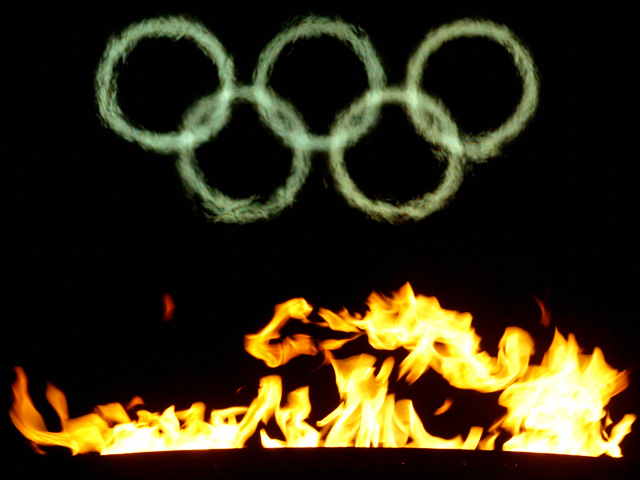 Here's your chance to medal in news reading. Stay up to date with all things Olympics when you sign up for the NBCChicago.com Olympics Newsletter. We'll deliver headlines from the London 2012 Games straight to your inbox. What could be better!