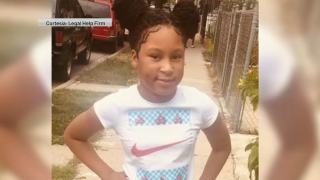 A 12-year-old girl was fatally shot late Saturday night in south suburban Hazel Crest, village authorities said.
The shooting was reported at 10:05 p.m. at a residence on Arlington Lane. The victim, Erica Gibson, of Gresham, was taken to Advocate South Suburban Medical Center where she was pronounced dead, authorities said.
Gibson sustained a gunshot wound to her head and died at 10:53 p.m., according to the Cook County Medical Examiner's Office.
No one was in custody as of Monday afternoon, Hazel Crest police said.
Authorities added there was no danger to the public.