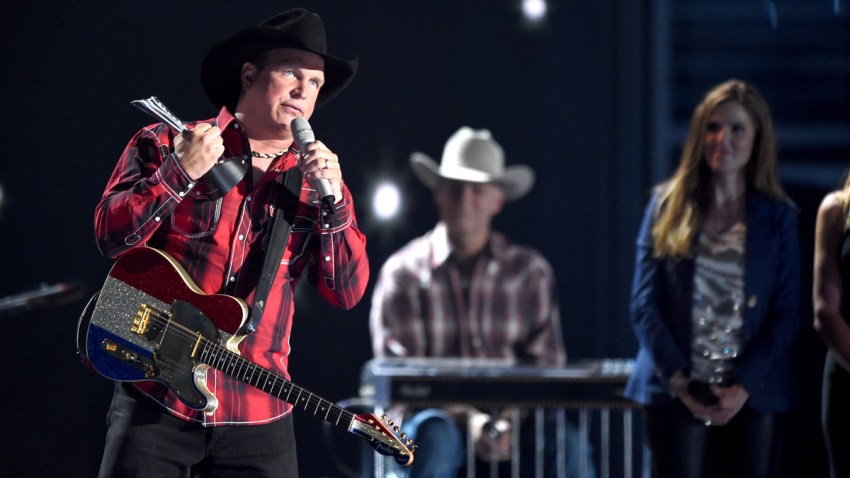 Garth Brooks has canceled three performances at Tampa's Amalie Arena due to a scheduling conflict with the NHL's 2015 Stanley Cup Final.
The Chicago Blackhawks are set to face the Tampa Bay Lightning at the arena in Game 2 of the Stanley Cup Final on June 6, the same day Brooks was slated to perform in two concerts at the venue.
Officials considered moving Brooks' Saturday performances to Sunday, but Brooks said there were "safety concerns" with the last-minute change.
"The issue of getting the network crews and their gear out of the building and getting our crews and gear into the building late Saturday/early Sunday for two shows on Sunday raises serious safety concerns," Brooks and Trisha Yearwood said in a statement on his website. "It is because of those safety concerns that the choice is being made to refund all shows and reschedule depending on finding a date that works for both the arena and the tour."
Brooks, who also had a performance scheduled for Friday, said it was a "hard decision," but congratulated both teams for reaching the Stanley Cup Final.
Refunds will be offered for both shows.