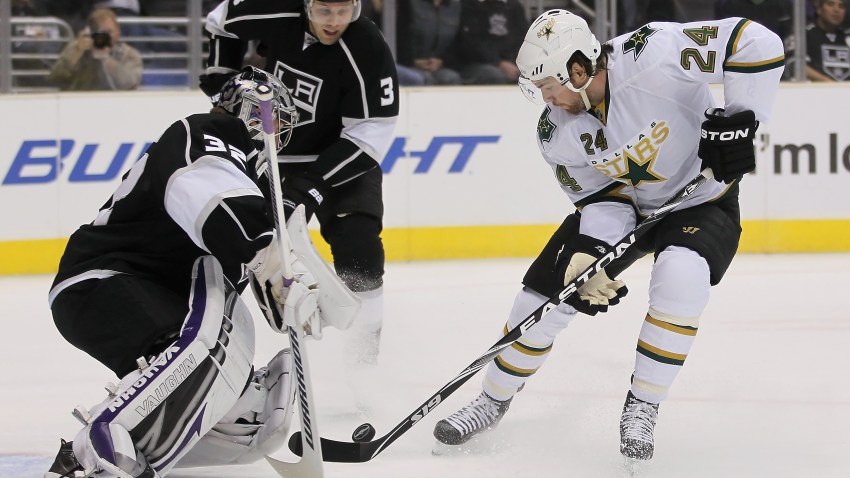 The Hawks made one more move today before they head to camp in a couple weeks, inking center Brandon Segal to a one year deal for the league minimum. If they could have signed him for less, they would have.
Segal is the definition of "a guy" He's split the last two years between the big-time and the AHL, and can probably look forward to doing so here. He managed 46 games with the Dallas stars last year, with five goals and five assits for a neat and tidy 10 points.
So why do it? Well, center depth. While the Hawks have too many forwards for too few spots, they are a bit short at center until Marcus Kruger proves he's actually worth all the feather pillows that Stan Bowman has been sending him. And they don't have a fourth line center on the roster, or at least one that's been there regularly. They will mention the name Jamal Mayers, and he's not bad on a faceoff. But just because you take a draw doesn't mean you play center, and Mayers hasn't in a long time. He's far better off on a wing. Kruger is not cut out to be a fourth line center.
So this means a lot to Ben Smith. While he became the darling of Hawks fans eyes for some gutsy if not overblown performances at the very tail end of the season and playoffs, he's no longer guaranteed a spot on the big club. He's going to have to earn one. He's also a contender for fourth line center, as that's the position he played most at Rockford and at BC. And his skill set is far better suited to that role than Kruger's. Smith is more rugged, physical, and nasty, which is what you want out of your bottom pivot. But again, he's not going to be handed that role. Segal assures that.
What Segal is for sure is insurance against injury. If Smith makes the squad and Segal starts the year west on I-90, and injuries force Smith to fill in on higher lines or whoever to, Segal can come in and play on the fourth line and not cause women to cry and men to scream. He also assures that John Scott will never, ever play forward for the Hawks again, and just typing that sentence makes me feel five years younger.
Another aspect to the Segal signing, and the far more likely outcome, is he's veteran help for the Ice Hogs. While the Hogs will have some talent down there and be much improved from they were last season, they're awfully young and small. Segal is a rare veteran down there to help out the kids and maybe shield them from what can be a brutal AHL. Lots of people trying to prove a point down there, and they will do it any way they can. Segal can help protect some promising youngsters from unneccessary shenanigans. So could John Scott too, but I don't want to get too excited from writing one post.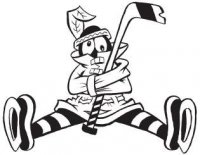 Sam Fels is the proprietor of The Committed Indian, an unofficial program for the Blackhawks. You may have seen him hocking the magazine outside the United Center at Gate 3. The program is also available for purchase online. Fels is a lifelong 'Hawks fan and he also writes for Second City Hockey .