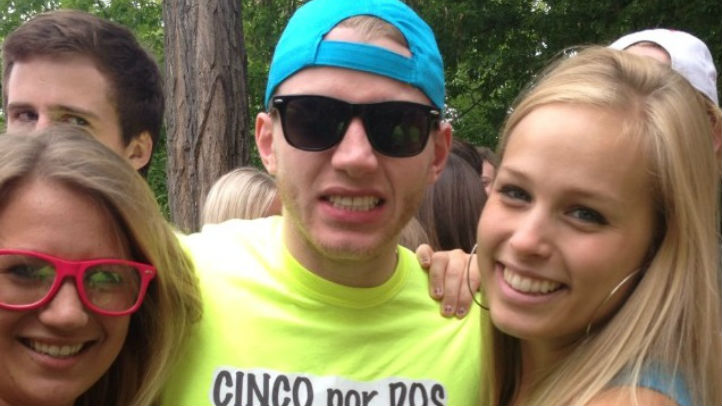 Chicago Blackhawks president John McDonough made his first comments Tuesday concerning the hard-partying ways of star forward Patrick Kane.

Photos of a visibly drunk Kane and disturbing stories of his Cinco De Mayo weekend at the University of Wisconsin in Madison went viral last month.

McDonough spoke with the Chicago Sun-Times at the NHL board of governors meeting in Las Vegas, and said team officials have spoken to Kane about the incident and "he knows our stance on it." McDonough said he hoped there were "fewer and fewer" of the incidents going forward.

Last month GM Stan Bowman said that he and Kane have spoken privately about what he said "disappointed" him and the rest of the club.

The team's stance appears to be that it's a private matter and that they plan to look forward.

Sports gossip site Deadspin reported that Kane choked a sorority girl at a frat party, made anti-semitic remarks and passed out at a bar, along with getting kicked out of several frat parties and bars.

Kane has not commented on the incident.