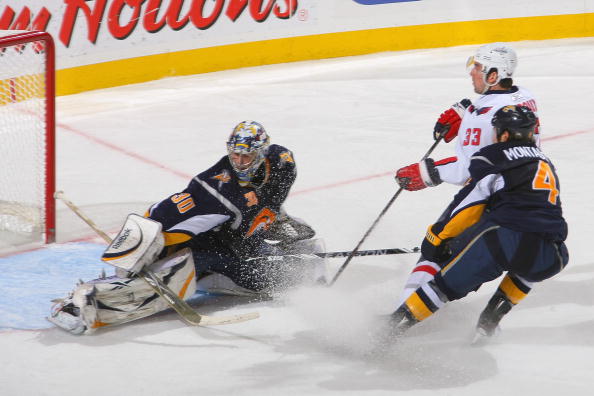 Don't spit on the floor, use a Montador, that's what it's for....
The Twitters are all abuzz that the Hawks have signed Steve Montador, whose rights they acquired last night from Buffalo. According to Nick Kypreos of TSN, the terms are for four years at a total cost of $11 million, or $2.75 million per season.
That would be considerered in the "tad high" category. But in this market, with so many teams throwing around money simply because they have to in order to follow the rules, it's probably not as high as we think. And Montador will still be quite valuable at the end of this deal, it could even look bargain-like by then. To boot, the Hawks are saving money as most likely Nick Leddy will be manning the No. 3 spot at his rookie wages, which is far less than most elite teams get away with. Even if it's Chris Campoli, who shouldn't be any more expensive than Montador, will qualify.
So Stan Bowman has taken care of one of his objectives, which is shoring up the third pairing. There are still a lot of iffs on the Hawks back end, the biggest being if Duncan Keith is going to be Norris-Keith or Clown-Keith. They'll still require a bounce-back year from Niklas Hjalmarsson, and probably Nick Leddy being in reality what he is in the dreams of Stan Bowman and Coach Quenneville.
Earlier Thursday, Bowman came out and told the league what he'll be looking for, as is his wont to do. This isn't the crime it was at Trade Deadline Day, when every other GM could hold him hostage after he broadcast what he was looking for. Free agents already know what you need, whether you state it or not. Anyway, Bowman told us all he won't be looking for big-ticket items. This could all be a smokescreen, but more likely we can give up on our far-fetched dreams of Brad Richards.
Bowman doesn't want to blow all his cap space and have some for midseason trades, which is actually a good idea because this free agent crop is something your neighbors would remind you to pick up with a shopping back and throw away. There's just not much. Some role players for the 4th line, and one or two who can fill in at the top. That doesn't mean they have to have immense scoring totals, but more that they provide the size and hitting that's not there now. The theory being that playing with Toews and Kane or Sharp and Hossa would lead to anyone upright running into 20 goals. It's not the dumbest theory ever.
Tune in tomorrow at 11am, it's gonna be fun.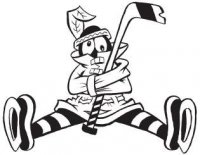 Sam Fels is the proprietor of The Committed Indian, an unofficial program for the Blackhawks. You may have seen him hocking the magazine outside the United Center at Gate 3. The program is also available for purchase online. Fels is a lifelong 'Hawks fan and he also writes for Second City Hockey .