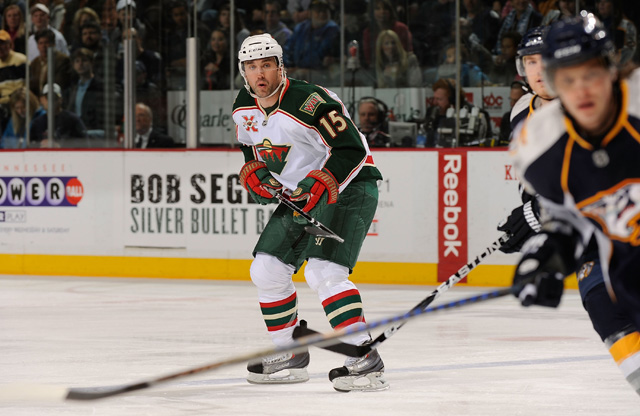 We haven't seen anything resembling sensible salary cap management around here ever, so excuse Hawks fans if they're feeling a little dizzy today.
The busy day started with Jamal Mayers, a veteran 4th-liner who won't do much, and may actually be Rockford fodder for most of the year. But he's an energy guy on the 4th line, which the Hawks had none of last year. At $550k for one year, it's no risk at all.
Things got better with the signing of Sean O'Donnell, though you could argue it came a year too late. It depends on whether Chris Campoli. If Campoli returns, O'Donnell will be a #7 d-man who just provides depth when injury hits. If Campoli doesn't re-sign, O'Donnell will tutor Nick Leddy on the third pairing. Either way, he will provide veteran leadership in a room that badly needs it, and that can't be a bad thing.
But the real coup of the day, so far, is the signing of Andrew Brunette. Brunette is the big, grinding winger that the Hawks have been screaming out for, especially since the moving of Troy Brouwer. Brunette does all his work below the circles and behind the net, where the Hawks were especially weak last season. He's scored 22, 25, and 18 goals the past three years on a far less talented Minnesota Wild team. He could easily get 25 here.
The Hawks now have filled some needs, and still have money to work with. They've filled in gaps with one-year deals on veterans, which gives their kids in Rockford like Dylan Olsen, Jimmy Hayes, Kyle Beach, Jeremy Morin, and others another year to develop and have spots open when they're ready.
This makes too much sense. I need to lie down.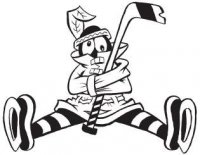 Sam Fels is the proprietor of The Committed Indian, an unofficial program for the Blackhawks. You may have seen him hocking the magazine outside the United Center at Gate 3. The program is also available for purchase online. Fels is a lifelong 'Hawks fan and he also writes for Second City Hockey .