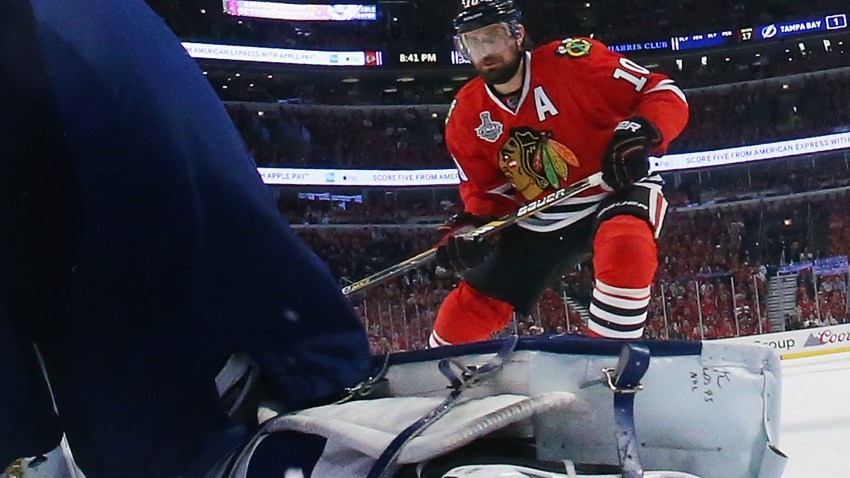 The Chicago Blackhawks have several players that they are trying to get kickstarted as the Stanley Cup Final wears on, and head coach Joel Quenneville made a couple of tweaks to his lineup in order to achieve that goal on Saturday night.
As the team skated in Tampa ahead of Game 5 against the Lightning, Quenneville slotted winger Patrick Sharp onto the top line with Marian Hossa and Jonathan Toews.
Sharp, who has gone 13 games without scoring a goal and has been largely relegated to bottom-six forward duty for the postseason, has had a lot of success in his career with both Toews and Hossa, so if he's going to break out of his slump and be an effective offensive weapon for the Hawks, this would be the situation it would happen in.
Another minor change saw Brandon Saad get shifted down to the second line, with Brad Richards skating as the center and Patrick Kane on the right wing.
Kane has been largely held in check during this series, with just one assist to his credit, and adding a winger like Saad to the mix could help open up some space and prevent some of the double-teams that have been plaguing him throughout the Stanley Cup Final.
To compensate for Sharp's ascension to the top line, Kris Versteeg was bumped down to the third line for Saturday's workout, skating with Teuvo Teravainen and Antoine Vermette.