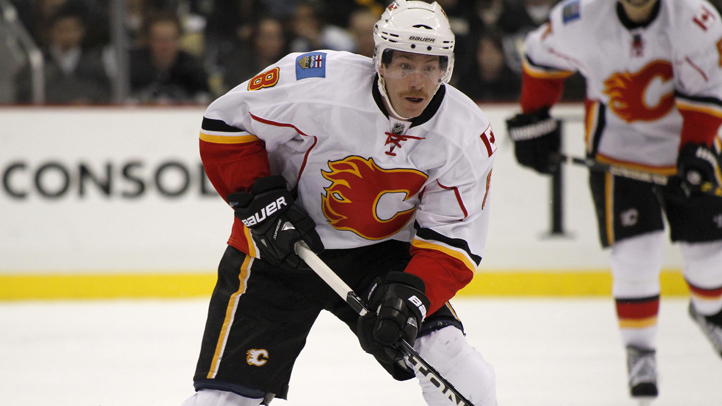 The Hawks began what most fans are hoping is a series of moves tonight, picking up Brendan Morrison from Calgary for Rockford defender Brian Connelly.
Morrison certainly brings veteran experience, at the age of 36 and with over 900 games in the league. What's he coming to here to be? Unclear. The Hawks may think they've gotten a veteran center who with the last gasp in his legs can play the #2 role with Marian Hossa and Patrick Sharp (as presently constituted). That wouldn't be the case in reality. Morrison doesn't have the wheels or strength to do that any more, and wouldn't outpace what Marcus Kruger has given the Hawks at that spot so far this season.
What Morrison can do is shift down the 4th line center role, which would move Jamal Mayers back to the wing that he's better suited for. There, Morrison can face less daunting competition where his aging legs won't hurt him and his brain could lead to making a splash. He can also win his fair share of faceoffs, which you can't have enough of. It would allow Joel Quenneville to have two centers on the ice who can win a majority of draws, which he hasn't been able to do so far this season -- other than having Bolland and Mayers out at the same time, and Bolland isn't very good at faceoffs. He won't saddle Jonathan Toews with more minutes. Basically, Morrison adds some depth, and he won't be bad. It's a floor acquisition.
Connelly displayed some offensive flair in the AHL, but with Duncan Keith, Brent Seabrook, and Nick Leddy here for the forseeable future, there are few spots open for him to take. On the prospects list, Dylan Olsen, Adam Clendenning, Joe Lavin, and maybe one or two more are thought more highly of by the Hawks, so his path was blocked. Little loss in this one.