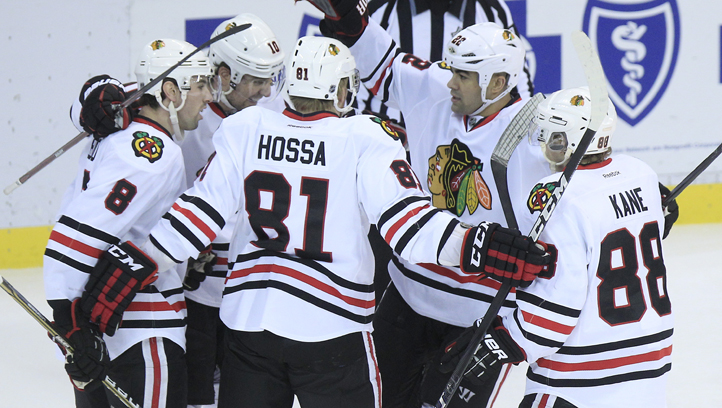 One day, the Hawks will get that shutout. One day, we will find the rainbow connection.
Either way, the Hawks for the third straight game never had to get out of 3rd gear to cruise to victory. They potted two quick goals, added a third late in the 1st period, and then it was essentially over. It was about looking like you're trying without actually trying, and the Hawks managed that. Still couldn't get that whitewash, though.
Most important tonight, the Hawks didn't have to grind anyone into dust minutes-wise. No one had more than 21 minutes except for Johnny Oduya, and he was at a manageable 23. No forward had to go over 18 minutes except Patrick Sharp. This should leave them as fresh as a team can be for the second of a back-to-back.
There's not much else to say here. The Hawks got contributions from every line, though the 4th line didn't score but did control all of its shifts. The other three chipped in with at least a goal. The special teams were perfect. You read that right, the power play and penalty kill both went 2-for-2.

Better yet, the power play actually used a different tactic, getting Patrick Sharp to the high slot with a screen in front. He's far better at releasing his lethal one-timer from there, and he makes the opponent commit and leave other spaces open when he's there. They're learning!
With the win and the Predators' loss, the Hawks are just two points back of them for fourth in the conference with a chance to tie them Wednesday. They have two games left with the Preds this season, and one with the Wings who also are tied for that slot. Home ice advantage in the first round of the playoffs is a very real possibility if the Hawks can maintain this kind of form.
But obviously, first thing's first, and that's keeping it going.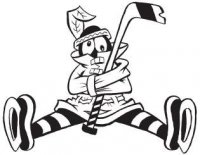 Sam Fels is the proprietor of The Committed Indian, an unofficial program for the Blackhawks. You may have seen him hocking the magazine outside the United Center at Gate 3. The program is also available for purchase online. Fels is a lifelong 'Hawks fan and he also writes for Second City Hockey .