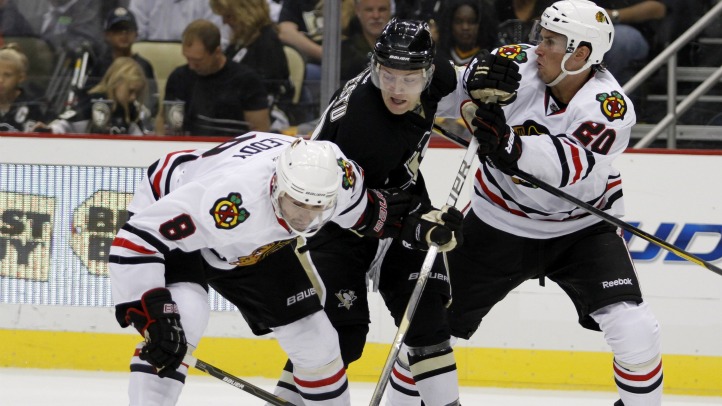 While it's nice to see the Indian Head on players skating in actual anger (because it's been an awfully long summer, sporting-wise, in our fair city) you can't ignore the fact that preseason hockey is something akin to high school detention.

Thursday's game was a prime example, with a bunch of players who probably couldn't pick each other out of a police lineup failing to string two passes together on an ice surface that was probably more suited for the Dakar Rally. (Note: I don't really know what the Dakar Rally is.)
And the Penguins had the same problem.

This was far from their best lineup. Evgeni Malkin sat, while Sidney Crosby continued to slay the demons that only he can see at the moment. They had more stars dressed than the Hawks did, as Coach Quenneville only brought Michael Frolik, Bryan Bickell, Daniel Carcillo, Nick Leddy and Sami Lepisto as those who are sure to see regular playing time this season.
So now you know why I find it odd when people in the stands cheer so wildly at a goal.
Anyway, not much to learn tonight, as the Hawks took the lead but melted down in the 3rd under some intense Penguins pressure.

But considering the Pens were much closer to a full lineup and the Hawks had a boatload of players who won't sniff the NHL this year, and some the AHL, that's not a big of a surprise. What might matter?
The backup goalie duel. Alex Salak looked composed and controlled in net, not giving up a goal in his 30. Ray Emery gave up four. Emery looked athletic but spastic at times, losing his net and kind of being all over. His rebound control wasn't exemplary, though he was under much heavier siege than Salak. After two games, one whole game played by each, the edge would seem to be with the Swede. That's not Emery, for those who don't know.

Sami Lepisto and Nick Leddy looked solid if not stand out.

Two kids made an impression. Brandon Saad was playing in his hometown and looked inspired. Still, he's two years away, most likely. Brandon Pirri also had a very nice game, and will most likely be the first center call up from Rockford if injuries strike, especially at this rate. Actually, at this rate he may even breathe a little on Marcus Kruger's neck. And that's an image.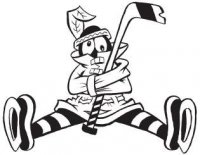 Sam Fels is the proprietor of The Committed Indian, an unofficial program for the Blackhawks. You may have seen him hocking the magazine outside the United Center at Gate 3. The program is also available for purchase online. Fels is a lifelong 'Hawks fan and he also writes for Second City Hockey .