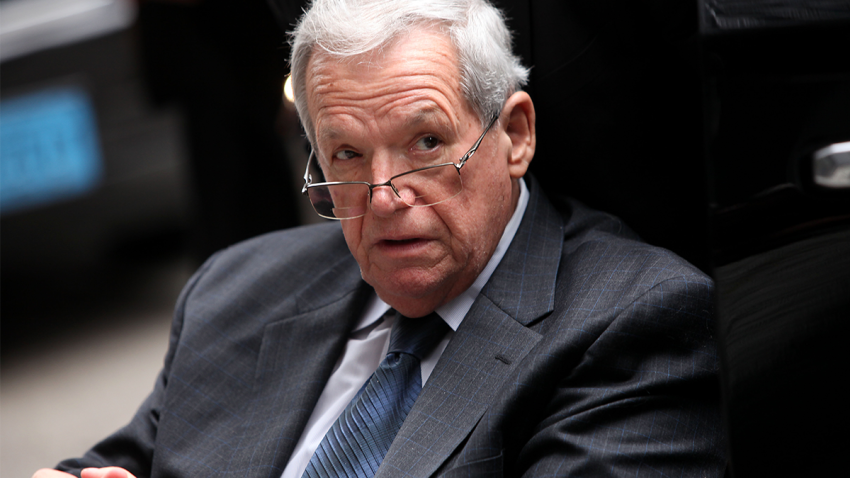 The attorney for Dennis Hastert's original accuser says she will appear in court Tuesday, in an effort to clarify terms where that man can continue his case without revealing his identity.
That man, always identified as "James Doe", is seeking to recover the balance of $3.5 million in hush money he says the former House Speaker promised to pay to keep his secrets. It was those original allegations which led to Hastert's stunning fall from power.
"Given the sensitive nature of the subject matter involved in this litigation, Plaintiff requested and was granted leave to proceed under a fictitious name," attorney Kristi Browne wrote, in a motion to be heard Tuesday morning. "The parties have discussed a protective order, but to date, have not come to any consensus on specific terms, and therefore seek the Court's intervention to resolve the issue."
On a separate note, Browne filed a second motion on behalf of a different accuser, identified as "Richard Doe", who is seeking to reinstate his now-dismissed case against Hastert.
That now-grown man says that as a child, he was sexually abused by Hastert when he was a coach at Yorkville High School in the early seventies. Judge Robert Pilmer dismissed the case in November, ruling that the statute of limitations on any such claim has long since expired.
That accuser says his case should be reinstated, because he did not comprehend the nature of his abuse until the early eighties when he attempted to present the case to authorities, alleging that it was quashed at that time by then-State's Attorney Dallas Ingemunson.
"Dallas Ingemunson, a close friend and political ally of Hastert, called Plaintiff a liar and misrepresented that Plaintiff would be criminally prosecuted if he pursued the claim or spoke with anyone about the attack," Browne wrote. "The false threat of criminal prosecution for speaking out about his attack hung over Plaintiff until he learned of Hastert's indictment and news of his history of abuse became public knowledge."
Ingemunson has denied ever interfering in Doe's case.
"I've never met him," Ingemunson told NBC5 last year. "He's never been in my office."