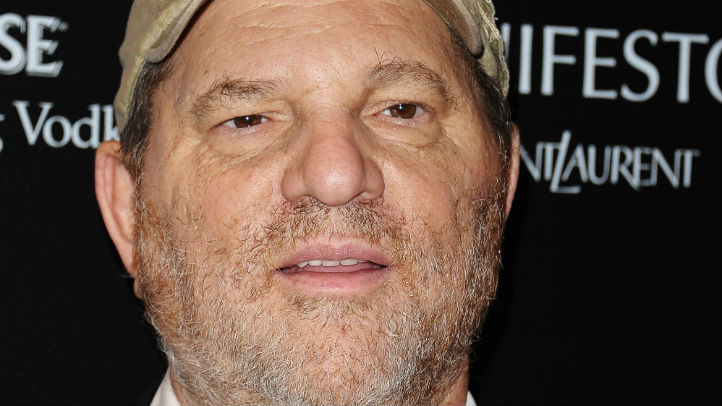 A man who allegedly tried extorting millions from a major movie producer was arrested earlier this month at his parent's home near Chicago.

Aspiring actor Vivek Shah, 25, is accused of threatening to kill Harvey Weinstein's family if several million dollars wasn't wired to off-shore banks in Antigua, Malta and Mauritius, according to documents posted by The Smoking Gun.

The publication reports the Akron, Ohio, native who currently lives in West Hollywood was arrested Aug. 10 after being named in a U.S. District Court complaint.

Postal Inspector Joshua Mehall said in a sworn affidavit that Shah sent "extortion demand letters" in June and July with threats to kill named family members of five big-name people, including billionaire coal magnate Christopher Cline, according to The Smoking Gun. Shah allegedly demanded $13 million from Cline.

Weinstein was not named in the affidavit but described as "a Connecticut resident and co-founder of a film studio."
Shah attended college at Columbia College in Chicago, according to his IMDB page, and studied at the Chicago Actors Studio and Second City Training Center.

His acting credits include extras roles and bit parts in "Bones," "Outsourced" and "Our Family Wedding," though he posted several photos of himself posing with Hollywood stars, including Angelina Jolie, at movie premieres.

If convicted, Shah could face 20 years in prison. He remains in prison pending a detention hearing.