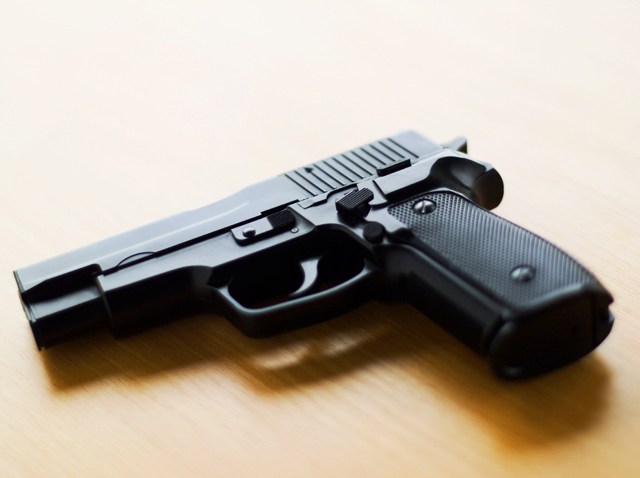 Three teens are in custody in connection with the theft of a cache of guns from a south suburban gun range earlier this week.

The teens, a 14-year-old white boy, a 15-year-old Hispanic boy, and a 16-year-old black boy, were arrested Friday morning and charged with burglary and aggravated possession of stolen firearms, City of Harvey spokeswoman Sandra Alvarado said.

Alvarado said the teens are believed to be associated with a Latin gang in the area and were located based on tips garnered from citizens.

She said three more teens, a 16-year-old white boy, a 19-year-old black man and a 19-year-old Hispanic man, were still being sought. Alvarado said it's believed they're still in the area but may be trying to leave the state.

Twenty-one guns were reported missing from the Harvey Police Department's gun range over the last weekend. Some of the guns, which the Chicago Sun-Times reported included MP5 and AR-15 assault rifles, were recovered on Wednesday.

Alvarado would not reveal specifically how many guns were recovered.

She said that all of the policies and procedures of the gun range are being closely reviewed and that closing the case was a top priority.

"Obviously it's been a long 72 hours for all of us, but we will continue to work very, very hard to bring this to a close," she said.

Get Breaking SMS Alerts: Be the first to know when news breaks, and when weather changes dramatically.
News: Text CHIBREAKING to 622669
Weather: Text CHIWEATHER to 622669