Officials in the City of Harvey on Monday night honored a police officer with an "Above and Beyond" award for his response to last week's violent robbery and nearly 20 hour-long hostage situation in the south suburban community.
Officer Darnell Keel was one of two officers injured at the start of last Tuesday's incident when he was shot while responding to a burglary call at a home near West 147th Street and Robey Avenue.
Harvey Standoff Suspect Was on Electronic Monitoring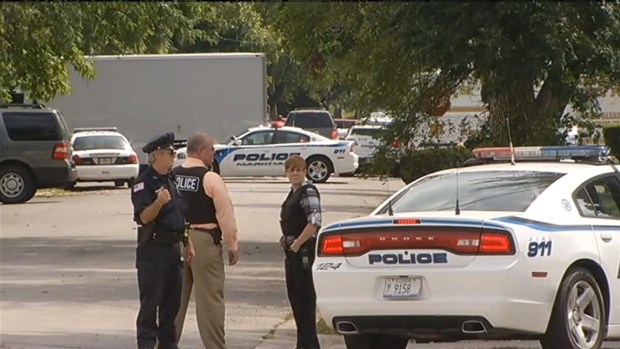 Keel said he spoke to someone at the home and was told there was no problem. But as he turned to walk away, someone emerged from the building. Keel said he saw "nothing but gunfire" and pushed a rookie officer out of harm's way.
Keel, an 18-year veteran of the force, was hit when he was on the ground and returned fire. He said the bullet he took shattered bones under his right arm.
"I feel pretty good. [There is] a little pain, but I feel pretty good," Keel said, his arm still in a sling.
The incident ultimately ended the next morning and two men, David Jordan, 40, of Dixmoor and Peter Williams, 41, of Chicago were charged. Eight people were held hostage in the nearly day-long standoff with police.
Havey's City Council members honored Keel and said he was being recommended for a Purple Heart.
The second officer suffered a graze wound and was treated at the scene. None of the hostages were injured, Cook County Sheriff Tom Dart said.
Cell Phone Video Captures Harvey Hostage Arrests