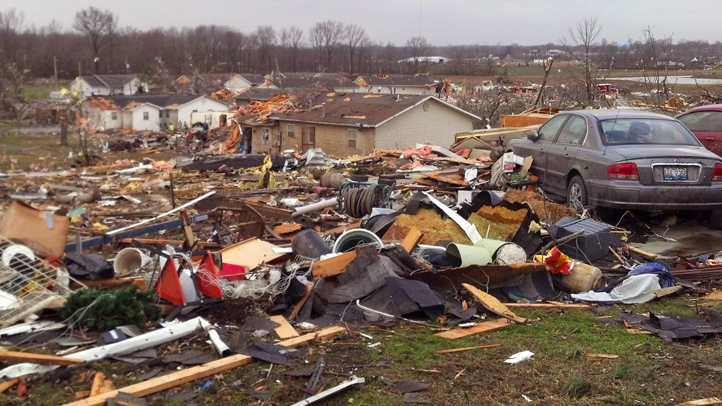 A February tornado that tore through a section of the southern Illinois town of Harrisburg has claimed an eighth victim.

Saline County's coroner says 74-year-old R. Blaine Mauney of Harrisburg died Thursday at a relative's home of injuries he sustained in the Feb. 29 tornado.
The extensive damage done by the tornado included the destruction of about 300 homes and 25 businesses, as well as the deaths of seven other residents of Harrisburg and surrounding areas.
According to authorities, Mauney had been in several hospitals since the tornado that injured about 100 other people.

Mauney's funeral services are pending.
Copyright AP - Associated Press