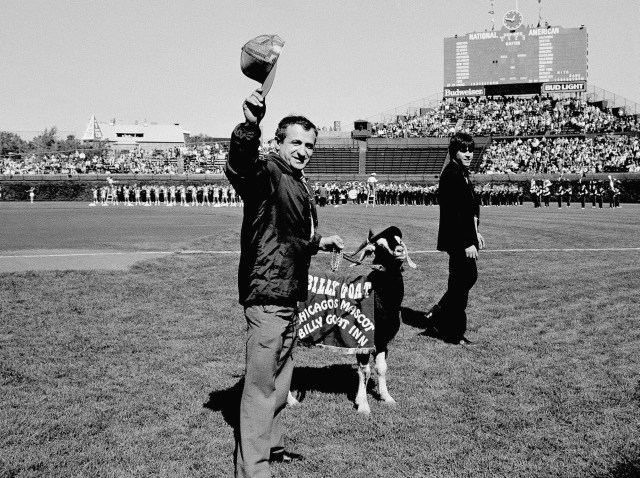 The Goat has graced Chicago for 75 years.
The Billy Goat Tavern, made famous by "Saturday Night Live" sketches about "cheezborgers and cheeps" is celebrating its 75th anniversary.
Owner Sam Sianis, 74, moved to Chicago from Greece in 1960 to help his uncle Bill open their now infamous location tucked below Michigan Avenue. The first restaurant opened in 1934 on Chicago's West Side, across from what is now the United Center.
"This is my vacation," Sianis said at a celebration Saturday. "This is where I see the people, talk to the people. That's my life."
SNL actors made the restaurant famous with sketches that parodied Billy Goat cooks, who hawk "cheezborgers" and don't serve fries, only "cheeps," and "Pepsi" no Coke."
According to Chicago legend, the founder of the Billy Goat is also responsible for the Chicago Cubs' World Series drought of more than a century.
The owner allegedly cursed the Cubs during the 1945 World Series when they wouldn't let his pet goat into Wrigley Field.
Copyright AP - Associated Press