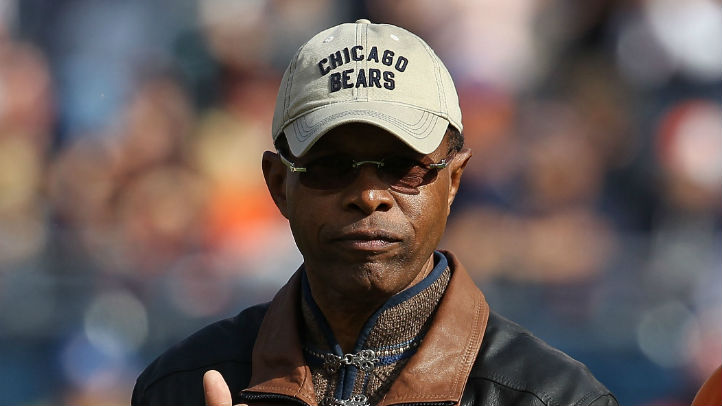 Hall of Fame running back Gale Sayers wants to withdraw a lawsuit filed last week against the National Football League and helmet maker Riddell that claimed they failed to prevent repeated head injuries, a Chicago lawyer said Sunday.
The lawsuit was filed Friday in U.S. District Court in Chicago by attorney John F. Winters. In the lawsuit, the former Chicago Bears player claimed he suffers headaches, occasional short-term memory loss and other cognitive deficits because of chronic traumatic encephalopathy. Sayers played for the Bears from 1965 to 1972.
Winters told The Associated Press on Sunday a family member contacted him Saturday to say Sayers wanted to withdraw the suit. The Chicago Tribune reported that Sayers and his wife told the newspaper the lawsuit was filed without Sayers' authorization.
Winters said Sayers contacted him last Tuesday, unsolicited, and Winters filed the lawsuit on Sayers' behalf later in the week based on two days of conversations.
"I am not in the habit of filing lawsuits without permission," Winters said.
He would not talk about the conversations or disclose which family member called him, citing attorney-client privilege.
The lawsuit will be withdrawn in the next couple days, after he ensures that Sayers' right to future litigation is protected, Winters said.
Last month, in a deal with the players association, the NFL agreed to pay more than three-quarters of a billion dollars to settle lawsuits from thousands of former players who developed concussion-related health problems.
Copyright AP - Associated Press