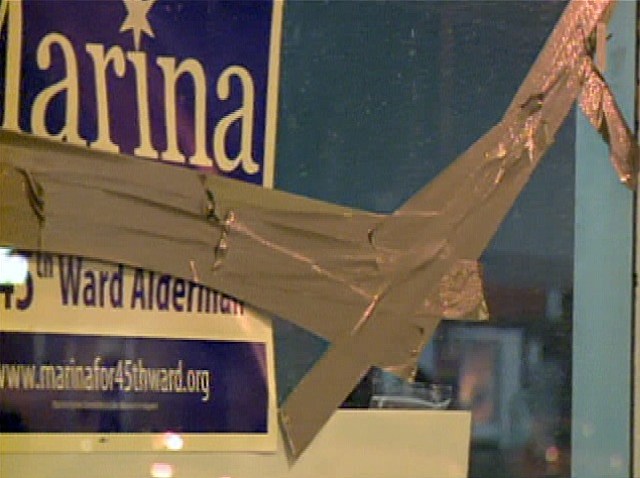 Two shots were fired into Marina Faz-Huppert's campaign office around 8 p.m. Thursday in the Jefferson Park neighborhood, police confirmed.
The shots were fired into the front window of 5373 N. Milwaukee Ave. office by someone passing the building, according to reports.
Campaign workers for Faz-Huppert, who is running for 45th ward alderman, were inside the office, but no one was struck.
Faz-Huppert is one of seven candidates in the race for the aldermanic seat.
Earlier this week, Faz-Huppert was endorsed by Cook County Board President Toni Preckwinkle. Preckwinkle's office was struck by a bullet in June 2010, but police say it was a stray shot.
No one is in custody for the shooting. There's no word on whether the shots were intentional.