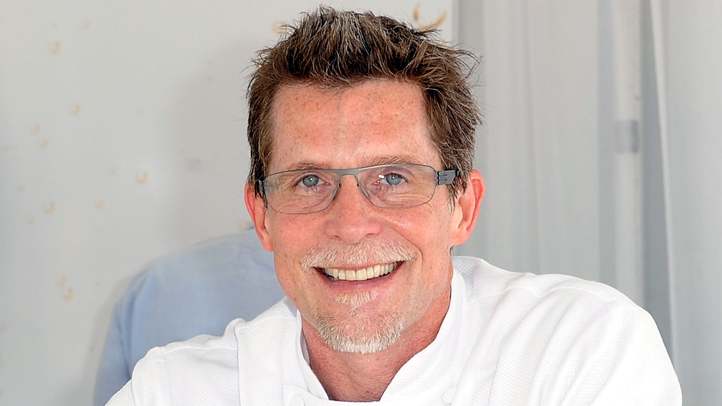 On Tuesday, Macy's announced the launch of "Macy's Chefs A-Go-Go." No, it's not a dance competition with Emeril Lagasse and Bobby Flay. The "Go-Go" part is a national food-truck tour of famous chefs preparing and dishing out free food throughout the summer. Chicago's very own Rick Bayless is joining the roster and my immediate reaction was, why?
Bayless has earned widespread industry accolades, from the James Beard Foundation to the Bravo hit "Top Chef Masters" and has cornered the market on gourmet Mexican fare with a growing portfolio of thriving restaurants. So why is he hosting local cooking demos on a big-box retailer's branded tour?
At first glance, Macy's got the better end of this business deal. The company did a savvy job of roping in Bayless – along with other top-tier chefs like Cat Cora, Todd English and Marcus Samuelsson – to boost the store's image. It created a Macy's Culinary Council staffed by culinary heavyweights who attract fans, press and ideally, store traffic.
So what does Bayless get in return? Publicity for his Frontera Fresco restaurants in Macy's department stores, a broader platform for national exposure and in all likelihood, generous compensation for sharing his personal brand. While the partnership enhances Macy's culinary credibility at a slight risk to his own, it's a mutually beneficial arrangement.
For restaurateurs, there's an opportunity to learn from this Bayless brand extension. If you're searching for ways to grow your business, reach new customers or generate additional PR, a partnership with a complementary retailer or consumer goods company could be a smart solution. Whether it's selling packaged versions of your top-selling dishes at Whole Foods, connecting your buzz-worthy chef with an upscale knife company or pairing up with a burgeoning artisan foods business, be proactive – but selective – about finding a strong partner. Ensure your interests are aligned, then both parties stand to benefit and no one will question whether you're selling out to sell more -- or just sell out.
Rachel Gillman has an insatiable appetite and an obsession with entertainment. She can be followed on Twitter @RachelGillman.