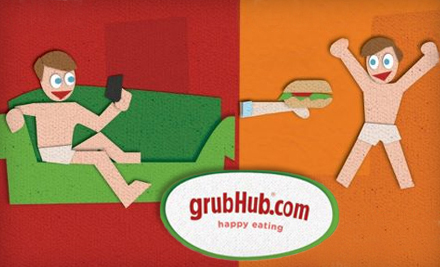 Seamless North America and GrubHub, two major players in the online food-ordering sector, announced Monday they plan to join forces. Reportedly, the merger will grant customers in 500 cities access to more than 20,000 local restaurants.
That's a lot of Tiramisu.
"I'm excited about three things: I'm excited about the expanded restaurant network that our diners will be able to use," GrubHub co-founder and Chief Operating Officer Mike Evans told the Tribune. "I'm excited about the larger number of diners available to restaurants and finally, the combined products for the two companies makes for a stronger offering."
Evans will be COO at the combined company, Seamless CEO Jonathan Zabusky will be president, and GrubHub co-founder and Chief Executive Matt Maloney will be CEO. The joint company will have offices in Chicago, New York, Salt Lake City and London.
Also, as the Tribune points out, the merger is not a mere doubling of manpower or focus. Each company has had different strengths historically: "GrubHub is focused on the consumer segment of diners ordering food at home in the evenings, while Seamless got its start on the corporate side, connecting restaurants with employees who could expense their meals."
The combined company's name will be determined following regulatory approval.
David Wolinsky is a freelance writer and a lifelong Chicagoan. In addition to currently serving as IFC's comedy, film, and TV blogger, he's also a comedy-writing instructor for Second City and an adjunct professor in DePaul's College of Computing and Digital Media. (He also co-runs a blog behind the DePaul class, DIY Game Dev.) He was the Chicago city editor for The Onion A.V. Club where he provided in-depth daily coverage of this city's bustling arts/entertainment scene for half a decade. His first career aspirations were to be a game-show host.