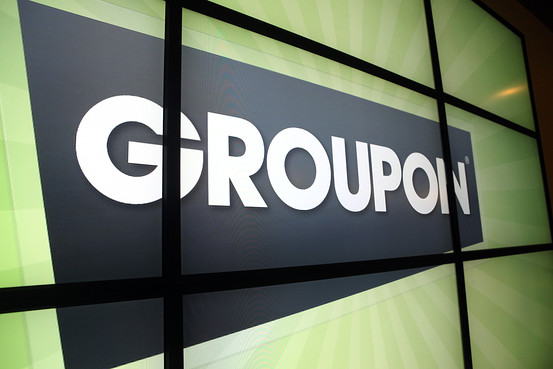 Groupon's financial folks are shaking things up.

First, the company announced earlier this week that Brian Stevens would become the new chief accounting officer. Prior to this, Stevens was with KPMG LLP, most recently as an audit partner from October 2007 until August 2012.

The second part of the one-two punch Groupon's money peeps have issued is that the stock seems to have surged somewhat (8 percent) after CFO Jason Child's remarks at an investor conference. The company, it seems, will be "taking steps that will help drive its growth in Europe," according to Child's comments as reported by Reuters. Apparently Child also legitimately sounded optimistic and there's going to be a greater emphasis on rolling out more technologies for the company overseas.
The stock, as of press time, is at $4.66.
And I know, everyone likes to pile on Groupon and be all Chicken Little about the company, but the truth is that -- hopefully -- the gang could pull this one off after all.
For those of you just tuning in, the company's trajectory has been like this: It was a media darling, went public, the stock went south, the company's tone became more and more arrogant, and then the stock went south some more.
It's tough to be as optimistic as Child is when Groupon Chairman Eric Lefkofsky has seemingly been publicly distancing himself from the company. Lefkofsky recently transferred 18.7 million in Groupon shares into an LLC he manages with his wife and now there's this: The Wall Street Journal is reporting that Lightbank, the venture fund created by Lefkosky and Groupon Director Brad Keywell, "has launched a new program intended to keep emerging technology talent in Chicago to start new businesses rather than settle for salaried positions."
The program is called Lightbank Start, and those picked for it will give up 50 percent equity in their company for $100,000 seed money.
It's understandable that Lightbank wants to nurture other talent here in Chicago. And there certainly is a difference between Lightbank and Groupon, but when you've got one of the key people at Groupon fading into the background and grabbing attention by throwing around money for other companies, it sends the message that Groupon's day is done and it's someone else's time to shine.
And maybe it is. Nobody knows what'll happen with Groupon. But it's a hell of a show watching it all unfold. This whole "do or die time" is a trajectory that's happened many, many times with other companies before, as documented in this breakdown from the SmallCap Network. The company might not be the huge success it thought it would be, but it will probably still hang in there in some capacity unless it makes some drastic changes. Because, really, the only thing keeping Groupon back right now is the status quo.
David Wolinsky is a freelance writer and a lifelong Chicagoan. In addition to currently serving as an interviewer-writer for Adult Swim, he's also a comedy-writing instructor for Second City. He was the Chicago city editor for The Onion A.V. Club where he provided in-depth daily coverage of this city's bustling arts/entertainment scene for half a decade. When not playing video games for work he's thinking of dashing out to Chicago Diner, Pizano's, or Yummy Yummy. His first career aspirations were to be a game-show host.